The Park & Charge (PnC) Pilot builds on the PnC feasibility study output to scope a large scale demonstrator which provides EV charging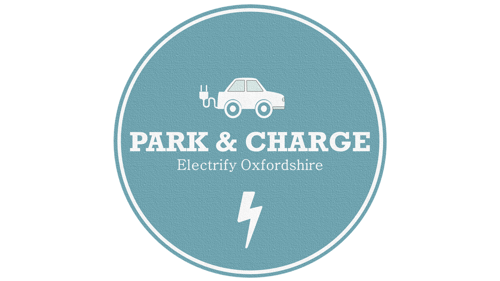 (c.1000 units) and EV sharing (c.100 EV's) service for Oxfordshire's communities with restricted off-street parking.
The feasibility study recognises the challenge that providing on-street EV Charging & Parking (EVCP) represents and takes a holistic view of addressing it. The study analyses the potential for an integrated intelligent solution to the lack of on-street EVCP in towns and cities.
The study hypothesis is that demand for EVCP can be met by 3 solutions;
intelligent on-street parking/charging capacity,
multi use of adjacent parking/charging capacity (private/public/commercial) and
the use of shared EVs.
By analysing the demand & supply in a geographical area a comprehensive, integrated view can be modelled for the quantity of solutions required together with the business case to invest in each and the factors that will encourage public adoption. This will lead to the scoping of the demonstration project in phase 2 which will validate the forecast mix of on-street smart EVCP including parking management as illustrated below:
Partners
The project is presented by two commercial providers of electric vehicle charging related hardware (Zeta) and software solutions ([ui!]uk) in collaboration with local government representatives (Oxfordshire County Council, Cherwell District Council and West Oxford District Council). The project will focus on establishing a sustainable business model for electric vehicle charging, parking and sharing pilot in Oxfordshire The system will provide a solution that directly aids transition to EVs and modal transport shift in one of the country's most challenging transport related regions.
 The partners in this project are:-
| | |
| --- | --- |
| · Oxford University | · West Oxfordshire Council |
| · Oxfordshire County Council | · Zeta |
| · Cherwell District Council | · [ui!]UK |
The project will identify parking spaces and locations in Oxfordshire where it is expected early take up of EV will occur and where we can implement suitable resources. The project plans to deploy approximately 1000 smart EV chargers and 100 shared EV's to meet this mix of needs. It is planned to use a mix of charging types installed on-street and at EV charging hubs using local authority car parks, park and ride car parks and retail car parks.
The Smart chargers to be used offer the latest in connectivity which allows users to view availability and pre book chargers. The billing rates can be dynamic and are based on demand on the electricity grid. The chargers will communicate with users, operators and maintenance teams to ensure uptime availability and optimum use. It is possible to incentivise EV users to attract them to key parking areas by offering low cost charging.
Research Team