DUE TO COVID-19, WE HAVE RELUCTANTLY BEEN FORCED TO CANCEL THIS LECTURE.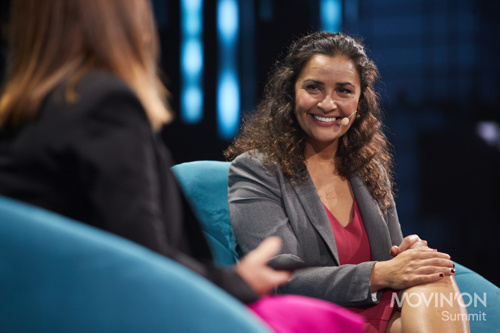 Photo by Jimmy Hamelin
Dr Anita Sengupta - From Flying Cars to Humans on Mars - The Future of Transportation
Associate Professor of Astronautics and Space Technology, University of Southern California
Chief Product Officer and Co-Founder, Airspace Experience Technologies (ASX)
In the global marketplace that transfers knowledge at the speed of light, we have a massive time delay that is modern transportation methods. We each spend up to 30% of our lives commuting on congested freeways, airports, and train stations. We put greenhouse gases into the atmosphere and change our climate with global consequences to health, habitat loss, and our economic future. On the cargo front this results in lost revenue, productivity, with no clear path to address the growing demands of the global market place. What if we could disrupt transportation, an aging and non-agile industry which has not seen a new mode in over 100 years. By introducing game changing technologies we can increase capacity, enhance energy efficiency, and shrink our carbon foot print. Dr. Sengupta will discuss how space-age tech coupled to the VC funded innovation environment are enabling the revolution in green transportation. She will share her real-world engineering projects from her work developing the world's first hyperloop in Las Vegas Nevada, to autonomous VTOL air taxis her new company is designing in Detroit Michigan, to her research on entry systems that will land the first humans on Mars.
Biography
Dr. Sengupta is an aerospace engineer, rocket scientist, pilot, and veteran of the space program. She worked for NASA for 16 years where her engineering projects included her PhD research on developing the ion propulsion system for the Dawn Mission (currently in the main asteroid belt), the supersonic parachute that landed the Curiosity rover on Mars, and the Cold Atom Laboratory an atomic physics facility now on board the International Space Station.

After leaving NASA she led the development of the hyperloop as senior vice president of engineering systems at Virgin Hyperloop, a technology that can enable ground based travel in excess of airline speed. 

Her current venture is Co-Founder and Corporate Officer at Airspace Experience Technologies (ASX), an electrified autonomous VTOL urban aerial mobility technology company. As an engineering savvy executive and pilot, she is now leading the mobility solutions for smart cities by eliminating congestion and reducing the carbon footprint of air travel.

Dr. Sengupta received her MS and PhD in Aerospace Engineering from the University of Southern California, where she is also a Research Associate Professor of Astronautics and Space Technology specializing in interplanetary entry system and green transportation technology.

In her spare time she is an avid pilot, motorcyclist, scuba diver, snowboarder, hiker, long distance runner, and Sci-Fi fan.