Power Electronics Group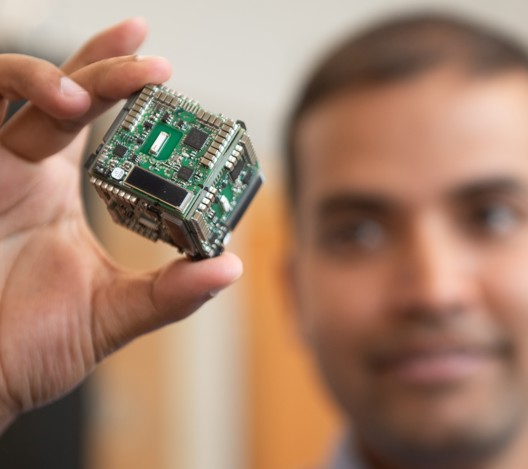 Power Electronics Group
The Power Electronics Group (PEG) at Oxford develops power electronics technology for grid, industry and transport. We work across the broad area of circuits, systems and control in power electronics, ranging from large-scale modular multi-level energy storage systems, high speed control and communication for resilient microgrids, down to energy harvesting at the microwatt level.
Current areas of work are:
Very large modular power conversion systems for energy storage
Active gate drives and gate drive optimisation
DC microgrids, including efficient robust affordable converter design, distributed control systems and high speed communication
Thermal modelling of dense power modules
Energy harvesting for novel generators
Application of Gallium Nitride power devices in very high bandwidth power amplifiers
Power electronics is a key enabling technology for future grids and transport systems. The group therefore works closely with colleagues in power systems, the transport sector and industry in the UK and internationally.