The Women in Engineering (WiE) network was established in the Department of Engineering Science in 2012 with the intention of organising talks, social events, career development events and other networking activities (for all members of the department). Membership of this group consists of postdoctoral research assistants, postgraduate students, undergraduate students and other academic staff.
Over the years, it has evolved into a dynamic, supportive community of women engineers across many disciplines and career stages. We also work closely with the Department to raise issues relevant to gender diversity within the Dept.
Our regular events are:
Termly committee meetings (Friday of 0th week) for WiE members who want to be involved with organising events
Termly lunchtime talks (Friday of 4th week, or depending on availability of speakers) from inspiring women & men in STEM to talk about their career paths, work-life balance, view on diversity, etc.
Socials (normally once a month) at a local Oxford pub or café to meet casually, network and make friends
Annual celebration on International Women in Engineering Day (June 23rd), a social and/or outreach event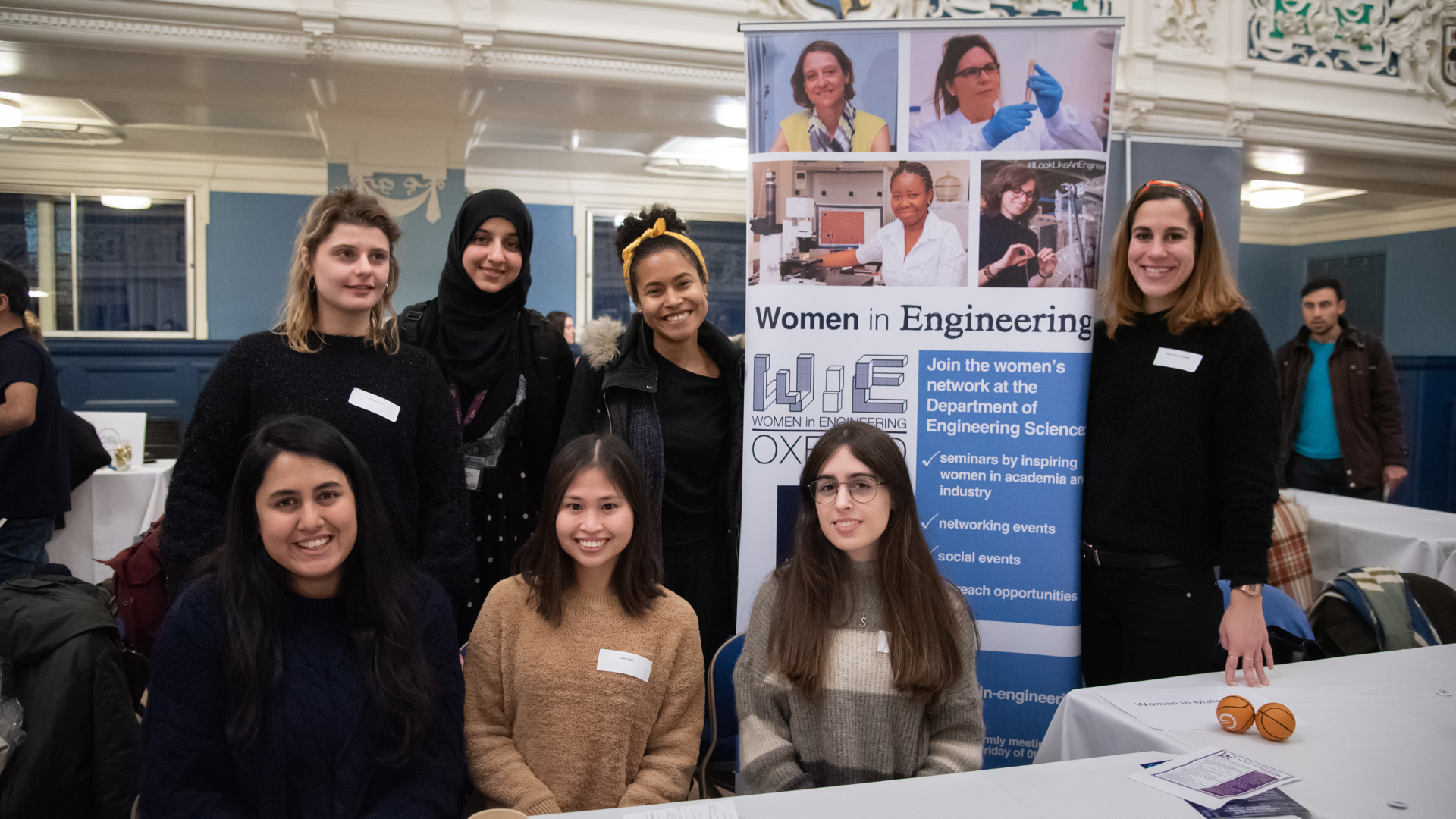 The WiE Committee
Emily Kwong, Postdoctoral Researcher                                   
Daniela Massiceti, DPhil Student
Ching Lam, DPhil Student                                                    
Ciara Felix, DPhil Student
Arta Cika, DPhil Student                                        
Gladys Ngetich, DPhil Student
Miren Tamayo Elizalde, DPhil Student                                  
Chryssa Papadaki, DPhil Student
Lucy Cross, DPhil Student 
Highlights of selected past events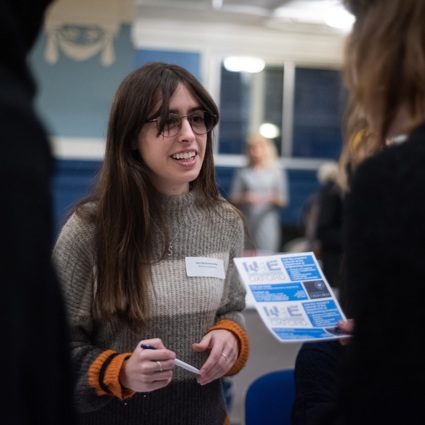 MPLS Women in STEM event 2020
Careers event at the Oxford Town Hall
This annual event aims to bring together inspiring women working in science, engineering and maths with undergraduate and postgraduate students.
International Women in Engineering Day 2019
Inspiring the next generation of female engineers
In June 2019 we welcomed 12 girls in Year 12 and 13 to join us in Oxford as part of our INWED celebrations. They took part in hands-on experiments and had afternoon tea with current female academics, researchers and students.
Women in Engineering Symposium 2018
Networking for female researchers and students
On 1st May 2018, we held our very first Women in Engineering Symposium at the Department of Engineering Science
International Women in Engineering Day 2017
Inspiring young women across Oxfordshire
We organised an inspiring afternoon on Wed June 14th 2017 spent with Year 9 female students across Oxfordshire and women engineers from the Department of Engineering Science. The school students did two workshops.