Dr Kok Siew Ng, University of Oxford
Principal Investigator
Dr Kok Siew Ng
MEng PhD FHEA AMIChemE
UKRI/NERC Industrial Innovation (Rutherford) Research Fellow
Lecturer in Engineering Science (Chemical Engineering)
President of the Society of Circular, Regenerative and Sustainable Systems (CRES)
Department of Engineering Science, University of Oxford
Email: kok.ng@eng.ox.ac.uk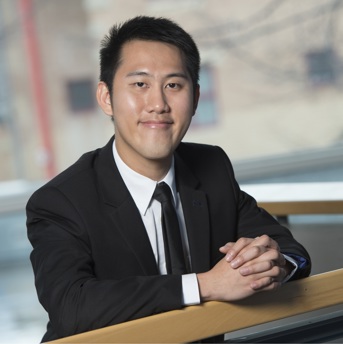 Research Interests
Biorefinery system design
Decarbonised polygeneration system design
Resource recovery from waste
Expertise
Conceptual process design
Process integration
Techno-economic analysis
Life cycle and sustainability assessment
My research vision is to develop systems thinking and circular economy approaches for sustainable industrial system design and resource management and develop novel strategies in response to the challenges arising during the transition from fossil to biorenewable economy.  I am enthusiastic in establishing national and international collaboration with researchers from multidisciplinary background. I have founded SYNERGORS consortium (Research) and CRES society (Knowledge Exchange) which aim at promoting and strengthening international, multidisciplinary collaboration between the UK and international organisations in adopting systems thinking approach in sustainable resource management.
I have published more than 30 articles including journals, book chapters and magazine article, and have co-authored an advanced textbook "Biorefineries and Chemical Processes: Design, Integration and Sustainability Analysis". My work related to decarbonisation of energy systems has been recognised by the IChemE Junior Moulton Medal award (best publication) in 2011.
PhD students
Hannah Kargbo, Chemical Engineering (Newcastle, UK), 2019-Present - Biofuel production from biomass waste and residues
MEng & MSc students
Enzia Schnyder, Engineering Science (Oxford, UK), 2018-2019 - Modelling the potential of chemical production from food waste using anaerobic digestion (Awarded the best 4YP Prize)
Mario Büttner, Energy Engineering (RWTH Aachen, Germany), 2019-2020 - A systems thinking framework for sustainable airport development
Meléa Emunah, Civil & Environmental Engineering (Princeton, US), 2019-2020 - Applying a systems thinking approach to enhancing circularity in water management systems: A case study of San Francisco, CA, USA.
Danial Farooq, Engineering Science (Oxford, UK), 2019-2020 - Development of hydrothermal liquefaction process for the production of sustainable aviation fuel in the UK.
Zakaria Jama, Engineering Science (Oxford, UK), 2020-2021 - A system thinking approach to sustainable management of magnesium in the United States. 
Lyn Yeoh, Engineering Science (Oxford, UK), 2020-2021 - Investigating the future prospects of spent coffee ground valorisation using a biorefinery approach.
Interns
Patricia Jacob, Physics (Oxford, UK), July-Oct 2020 - Software development
David Clarke, Mathematics (Oxford, UK), July-Oct 2020 - Software development
Danial Farooq, Engineering Science (Oxford, UK), June-Sep 2020 - Modelling and software development
Khemmathin (Martin) Lueangwattanapong, Engineering Science (Oxford, UK), Feb-March 2021 - International case studies
Lyn Yeoh, Engineering Science (Oxford, UK), July-Aug 2021 - International case studies
Minakshi Ashok, Engineering Science (Oxford, UK), Sep-Dec 2021 - Software development
Luke Hatton, Engineering Science (Oxford, UK), Oct-Dec 2021 - Editorial