15 Feb 2021
Congratulations to CHI Lab Doctors!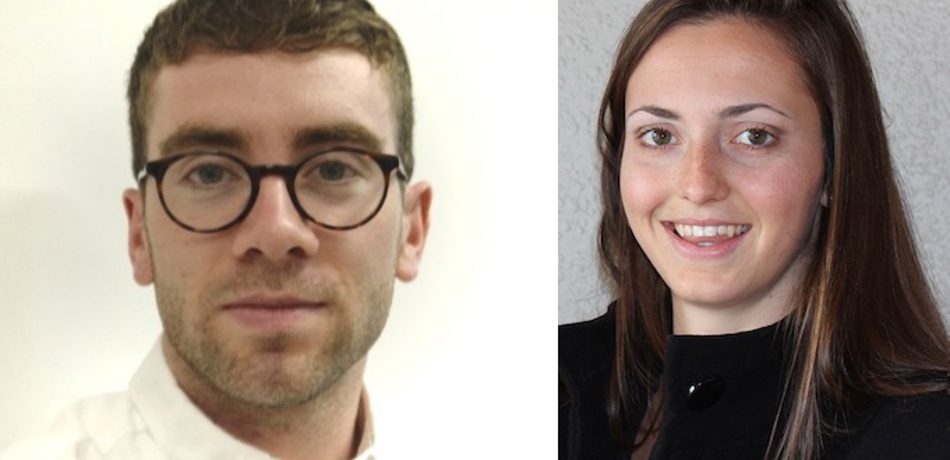 Three cheers for Drs. Heloise Greeff and Andrew Creagh on passing their vivas and completing their DPhil degrees!
Heloise, who has been a member of the IBME since her MSc, undertook her DPhil within the "smart water" project - collaborating closely with the School of Geography.  Her research involved developing machine learning methods for tracking the health of handpumps in rural settings, on which many of the world's poorest people rely as a safe supply of drinking water.  This work was sponsored by UNICEF and the UK Department for International Development; it led to Heloise being a joint winner of the inaugural Vice-Chancellors Award for Innovation and a Junior Research Fellowship at Linacre College.  
Andrew undertook his doctoral degree in collaboration with Roche, a multinational pharmaceuticals company, and developed novel methods for discovering biomarkers for neurodegenerative diseases from wearables.  He took a leading role in the IBME relationship with Roche, and has had his research on deep learning published in some of the leading literature for AI in healthcare.
Both Heloise and Andrew had their work recognised via invitations to present at the Science, Engineering, and Technology (SET) Awards, held at the UK Houses of Parliament.
Both have taken up postdoctoral research positions within the CHI Lab: Heloise is leading our Wellcome Trust-funded initiative on critical care innovations for LMICs, while Andrew is leading our work on neurodegenerative diseases in a major project with GlaxoSmithKline.