02 Jun 2022
Summer Update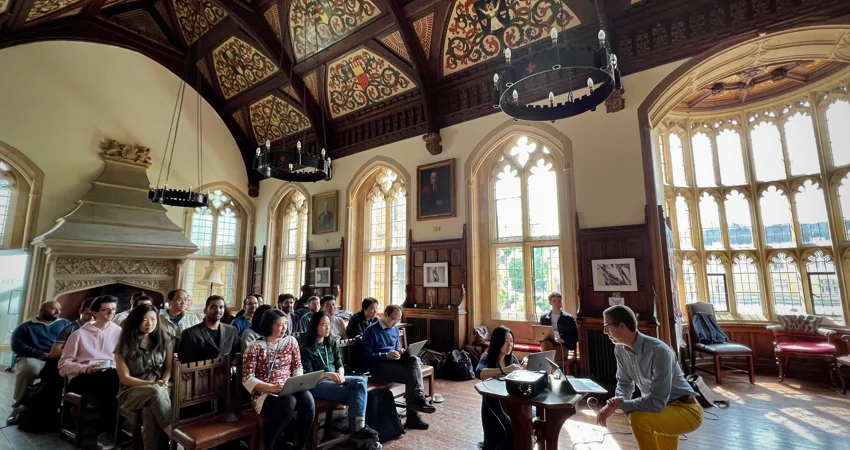 Perhaps the best news of 2022 so far was that the University's pandemic-response panel met for the last time, with one item on the agenda: to disband itself.  Marking a return to "normal" life, the university has sprung back into term.  While the CHI Lab, through its work on infectious disease and COVID-19, was permitted to stay open throughout 2020 and 2021, we have celebrated together being back with no pandemic-related restrictions.  Pictured above, the CHI Lab meeting held at Mansfield College, Oxford, in the Old Hall - ancient settings make for a fine backdrop for discussions of the latest technologies.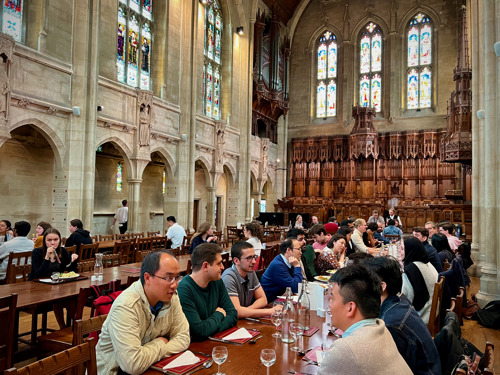 Above: CHI Lab lunch at Mansfield College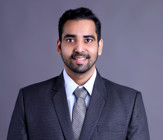 Welcome!  Dr. Ruchit Agrawal (left) of Queen Mary College, London and Dr. Soheila Molaei (right) of the University of Tehran, Iran have joined the CHI Lab as postdoctoral researchers.  Both are experts in the development of signal processing and machine learning systems for handling complex data, and their work at CHI Lab will further develop their careers in healthcare.
Career successes: Three cheers for Prof. Yang Yang, who has started her own lab at Shanghai Jiaotong University, one of China's most prestigious science institutions, where she has been appointed Associate Professor.  Yang joined CHI Lab in 2015 as the first KC Wong Fellow, a highly competitive programme to bring China's best postdoctoral researchers to Oxford.  While building her own team in Shanghai, Yang will continue to collaborate with the CHI Lab team in the Oxford University labs in Suzhou.  Her research focuses on new methods for handling complex healthcare data, with a special focus on the genomics of infectious disease.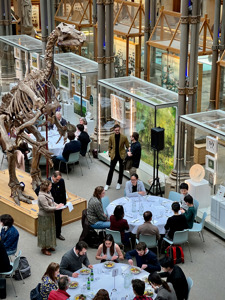 New(est) College: Oxford's 39th and newest college, Reuben College, is well underway.  Pictured left, the "Dining with Dinosaurs" event takes place each week and has rapidly become one of the most famous events in town - each week, talks take place on the three themes on which Reuben College focuses: AI, Medicine, and  Environmental Change.  Prof. Clifton gave the talk in May, introducing "AI, Pop Culture, and Deepfakes".  The lectures are followed by dinner in the Natural History Museum, with many thanks to the Director of the Museum, during which questions are discussed from the lecture.
Funding successes:  CHI Lab is extremely grateful to our funders for a number of exciting new programmes across a wide range of healthcare projects.
The EPSRC and NIHR have awarded £1.2 million for an initiative led by CHI Lab, named "Healthcare Wearables for Independent Living".  This ambitious programme works with experts in home-care and Primary Care from the Nuffield Department of Primary Care Health Sciences to deliver wearable systems that can prolong independence in the home for those with special healthcare needs.  Highly unusually, we are delighted to partner with Oxfordshire Social Services, to work with cohorts of participants in the Oxford area to get technology into the hands of people in their homes, to be used as the basis for a new platform of wearable technologies.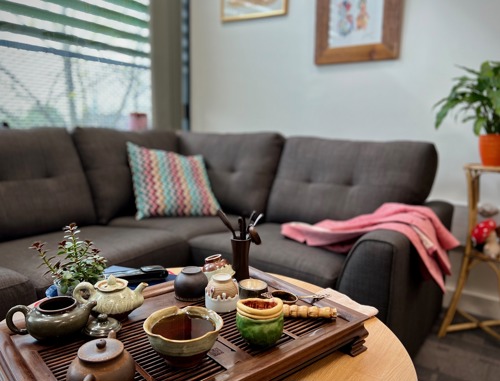 Research meetings over tea at the IBME
The Wellcome Trust has funded a £1 million programme led by Sir Peter Horby and Dr. Laura Merson of the forthcoming Pandemic Sciences Institute in which CHI Lab will develop NLP (natural-language processing) methods for automatic curating of the "ISARIC" data repository.  The latter is an open-source global resource for storing curated healthcare data across 100+ countries, pertaining to respiratory infections, and which became one of the primary resources in the worldwide response to COVID-19.
The Wellcome Trust has also funded a £500k project supporting our collaboration with the Oxford University Clinical Research Unit in Ho Chi Minh City, Vietnam; the project uses wearable sensors in low-and-middle-income settings to acquire data from patients with COVID-19, with automatic integration into the ISARIC data platform.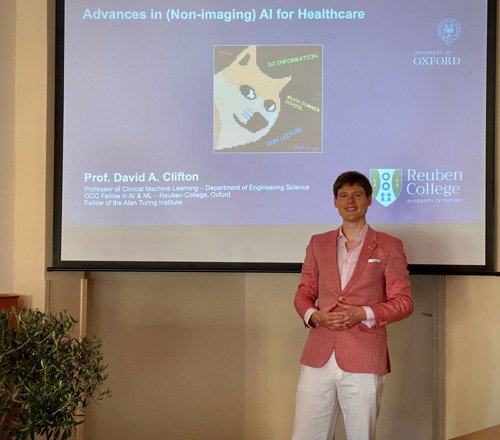 IEEE "BioX" Summer School
Finally, to emphasise the "end of the pandemic", CHI Lab researchers have been travelling for research opportunities worldwide, from the US to Canada to Vietnam.  One example, pictured above and below, the IEEE / NSF "BioX" Summer School took place on the island of Crete, Greece, which supports 30 top-ranked students from the US, Africa, Europe, and Asia to join a panel of six faculty members for a residential course focusing on biomedical engineering and data science.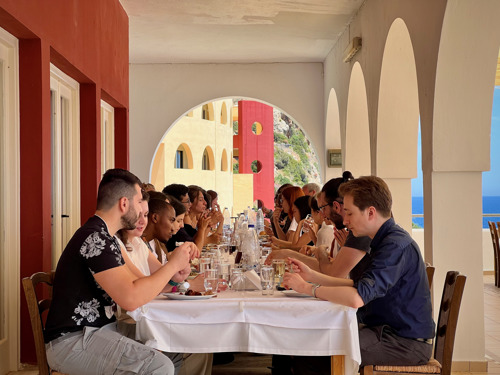 Lunch at the IEEE Summer School, Crete