25 Jan 2022
New Women in Engineering Network Steering Committee
The Women in Engineering Network (WiE) has announced the election of a new Steering Committee for the year 2022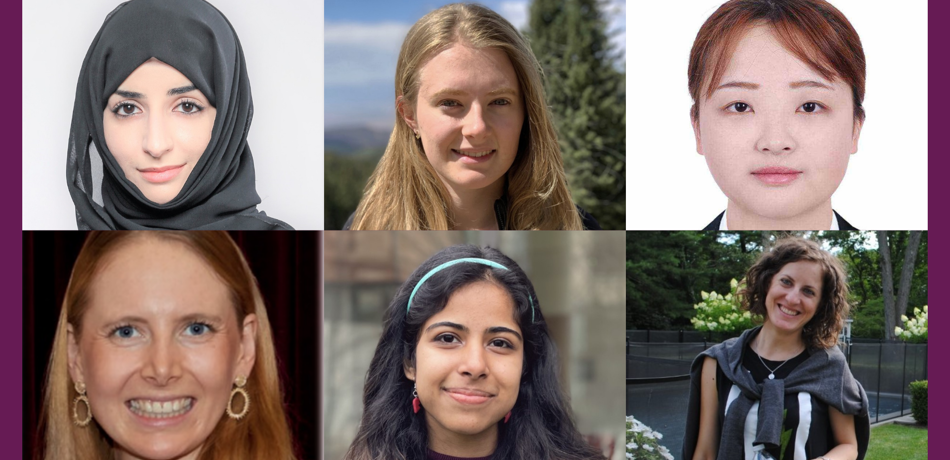 The Women in Engineering Network (WiE) has announced the election of a new Steering Committee for the year 2022. The Department's Equality and Diversity Committee has announced the appointment of WiE Steering Committee last year with the aim of organising talks, social events, career development events and other networking activities for all members of the Department. Since 2012, the Network has evolved into a dynamic, supportive community of women engineers across many disciplines and career stages.
DPhil candidate Maitha Al Shimmari (Oxford e-Research Centre), Somerville College, has been appointed as President of the Committee for the second consecutive year, and fellow DPhil candidate Honora Driscoll, New College, as Vice-president. The Committee has representatives from the academic faculty, research associates, administrative staff, and the undergraduate and postgraduate student body.
On her selection to lead the Steering Committee for another year, Maitha Al Shimmari says; "it was a humble experience to lead for the first term alongside a diverse and talented group of members, and I am grateful for the previous Committee's efforts over the past year to close 2021 with an outstanding success. It was a tough and a rewarding experience for all of us amid the pandemic. This year, I will continue the challenge by building upon the efforts of the previous Committee to expand the network, introduce new events for WiE members, and set a strong foundation for future Steering Committees."
The WiE will continue to promote interaction amongst women at all levels, from undergraduate to permanent staff, by organising activities and events related to the Department's goals in education and research. The WiE will also promote general awareness about the accomplishments of women in the field and the issues they face as they progress in their careers. Men will be welcome to participate in WiE events and to join the WiE in support of these goals.