27 Jul 2018
Engineering Science DPhil candidate named one of the UK's top 10 black students
Talented engineering student selected for Rare Rising Stars Awards 2018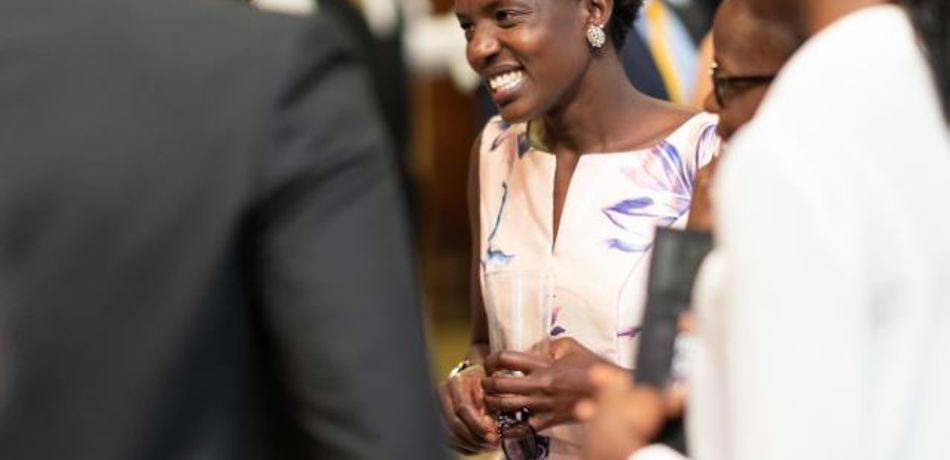 A talented engineering student from the University of Oxford's Department of Engineering Science has been selected for the Rare Rising Stars Awards 2018, which showcases the achievements of the 'top 10' black students in the country.
DPhil candidate Gladys C. Ngetich specialises in advanced cooling processes for jet engines, working out of the world-leading Oxford Thermofluids Institute. The Rare Rising Stars panel placed Gladys in the top three in recognition of her achievements in sport and social entrepreneurship, undertaken alongside her research. As well as advancing the future of aeroplane engines and tutoring undergraduates, Gladys found time to earn the Oxford Blues in the 400m hurdles, and to co-found ILUU, an organisation dedicated to inspiring, mentoring and empowering girls from rural parts of Kenya.
Gladys said: "The award ceremony took place at the House of Commons on 12 July. It has been more than 10 days and I must confess that I have not recovered from the mixed feelings of excitement and disbelief. I come from a very humble background and I have had to navigate a lot of challenges to get to where I am. This award means a lot to me, and I hope that it will serve to inspire students with backgrounds like mine."
The Oxford Thermofluids Institute, where Gladys is based, is a world leader in the field of turbine technology, with current research grants exceeding £30 million and partnerships in place with Rolls Royce, Siemens and Mitsubishi Heavy Industries. Home to some of the most sophisticated turbine research facilities in the UK, their work has important real-world applications; in the case of the Rolls Royce Trent 1000 turbine (which powers the Boeing 787 Dreamliner), the team's research into fuel efficiency contributed to the design of the engine and helped deliver emissions reductions of over 6 million kg of CO2.
The Rising Stars awards have been handed out annually for the past 10 years, and exist to showcase the achievements of the best black students in the country. They celebrate stories of endeavour, resilience and passion that demonstrate just how many high-achieving black students are beacons of excellence and inspiration in communities across the UK.
Reflecting on her award, Gladys said: "I like encouraging students from such backgrounds to keep going, to give it your all, to keep stretching beyond your comfort zone, and to keep dreaming – because no one knows what the future holds."