08 Dec 2020
CHI Public Outreach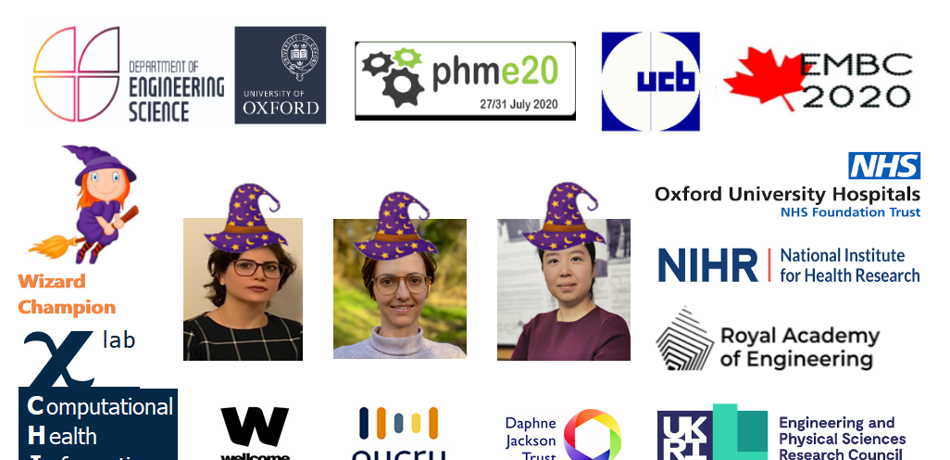 Congratulations to the self-termed CHI Lab "Wizard Team", Drs. Samaneh Kouchaki, Huiqi (Yvonne) Lu, and Heloise Greeff, for providing seven (7) public engagement talks between July and November this year.  The talks were presented to a broad audience during this unexpected era of global pandemic, and were watched collectively by an audience of over 3000 people.
The talks given by the team include a tutorial on "Machine Learning for the Next Generation of Health Informatics" at EMBC 2020 for the IEEE Biomedical Engineering Society; tutorials and panel discussions on "Machine Learning" at PHM Europe 2020 and PHM US 2020 for the Prognostics and Health Management
Society; and a "think-tank talk" to UCB – a global biopharma company focusing on neurology and immunology.  The team has also provided two Medical Informatics lectures to postgraduate students at BeiHang University (China) and India Technology Management University (India). 
The research of Samaneh, Huiqi, and Heloise is driven by a passion for fostering synergies between AI and the healthcare industry, and for developing AI methods for the next generation of health and care. "Public engagement and outreach activities enrich our research and help society to value our work", noted Huiqi.