Our History

Our History
The Early Days
Maths has been taught at Oxford since the 1300s, and those early academics frequently applied their studies to practical ends, particularly military engineering topics such as bullet trajectories.
Notable figures at Oxford included the scientist Robert Hooke, who worked as a surveyor for his friend Christopher Wren during the rebuilding efforts following the Great Fire of London.
It is in the 1800s that the University starts building a series of laboratories – notably the University's Museum of Natural History, designed as a central courtyard surrounded by lecture rooms and labs. 
1886 – The first workshop
In 1886, Trinity College opens a 'workshop' under the direction of Reverend Frederick Smith. For the price of £3.15 per term, students can attend three lectures and lab sessions per week.
The workshop is the brainchild of Reverend John Percival, who would later become Bishop of Hereford. A strong supporter of expanding education, he campaigned for scholarships for poorer students. He was also a supporter of women's education, and played a key role in the founding of the (then) all-female Somerville College; in 1889, the laboratory welcomes its first female student.
The Trinity College laboratory very nearly becomes the site of a major breakthrough when Reverend Smith narrowly misses out on discovering x-rays in 1892, having noticed that photographic plates became clouded when stored near discharge tubes.
Unfortunately, Smith fails to realise the significance of his observation, and will have to settle for taking the world's first x-ray photograph (of his own hand) three years later.
1909 – Engineering Science opens its doors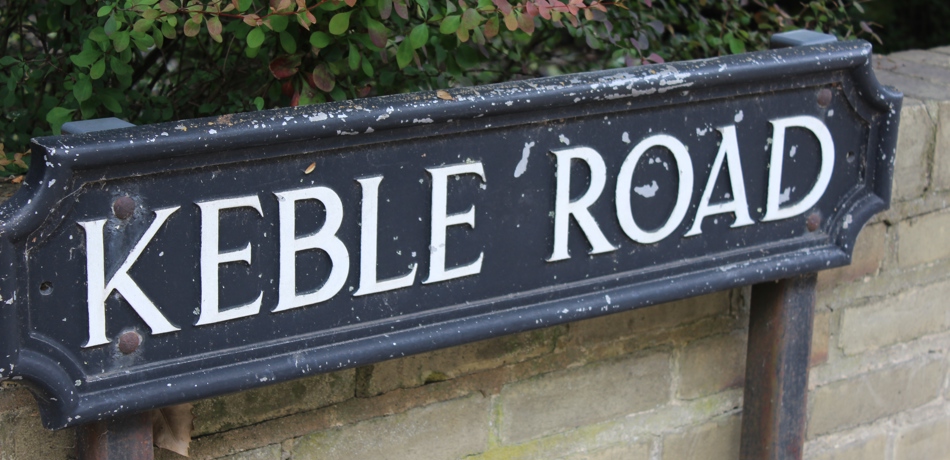 1909 – Engineering Science opens its doors
The Honour School of Natural Science (Engineering Science) is founded in 1909, offering an education at the cost of £1 per term. The department consists of three lecturers, a mechanic and an instrument maker, and is based in a house on Keble Road, where the kitchen had to be transformed into a new electrical machines laboratory.
The department's first graduate in 1910, Charles Edward Fairburn, went on to become the Chief Mechanical Engineer on the London, Midland and Scottish Railway. He also served in the Royal Flying Corps during WWI, where he was involved in the development of dive bomber aircraft and in developing night, formation and cloud flying.
By 1914 the Department had vacated 6 Keble Road for the unfinished Jenkin Building. The 'boy on a tortoise' on the northern gable was carved by Jenkin's sister-in-law, Mrs Margaret Jenkin, to symbolize youthful engineering subduing the earth.
The War Years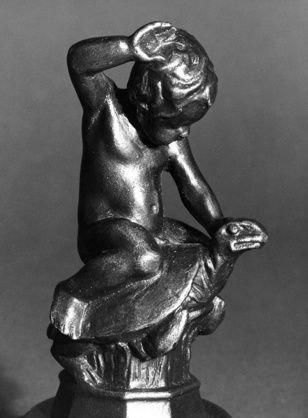 The Department closed for the duration of the First World War, with its staff all on war service.
It came to life again in 1919, and the new laboratory was equipped quickly for the 60 undergraduates starting in Michaelmas term. The next decade was very busy, with much research commissioned externally. Jenkin published on a wide range of subjects including refrigerants, tuned circuits, vibrations and soil mechanics.
1929 - Expansion
Jenkin having resigned after 21 years in the Chair to pursue work at the Building Research Station in Watford, mathematician Richard Southwell (later Sir Richard) takes over as head of department, overseeing a period when the Engineering Science department expands the range of courses on offer.
This had mixed results. The addition of a lecturer in electrical engineering was a great success (these days, our electrical engineering research includes everything from optical communications to nano-science). A new Diploma in Coal Mining was less long lasting: in 1950, the University ended the course, having received only one enquiry in 15 years.
Richard Southwell also developed a research group to work on his relaxation method for solving partial differential equations in engineering and theoretical physics.
1930s - War Work
Many of the Department's students in this period went on to achieve great distinction, including Dr F Llewellyn Smith, later head of Rolls-Royce, and Sir Stanley Hooker, who improved the performance of British aircraft including the Spitfire onwards.
After his 3 years studying Engineering at Oxford 1930-33, Brigadier Douglas Henchley OBE took a Commission in the Royal Army Ordnance Corps as an ordnance mechanical engineer.
George Whitby spent most of his career with ICI, apart from a secondment to the Ministry of Munitions during World War Two. His wartime work for the Ministry of Munitions was initially on the development and production of an effective new anti-tank shell, which came into use after D-Day, and then on the study of intelligence reports about the V2 rockets then being developed in Germany. For his war work he was awarded an OBE, and in 1982 he was elected Fellow of the Royal Academy of Engineering. One of his early contributions at ICI was as engineering manager for the construction of plants to make the polyester fibre Terylene.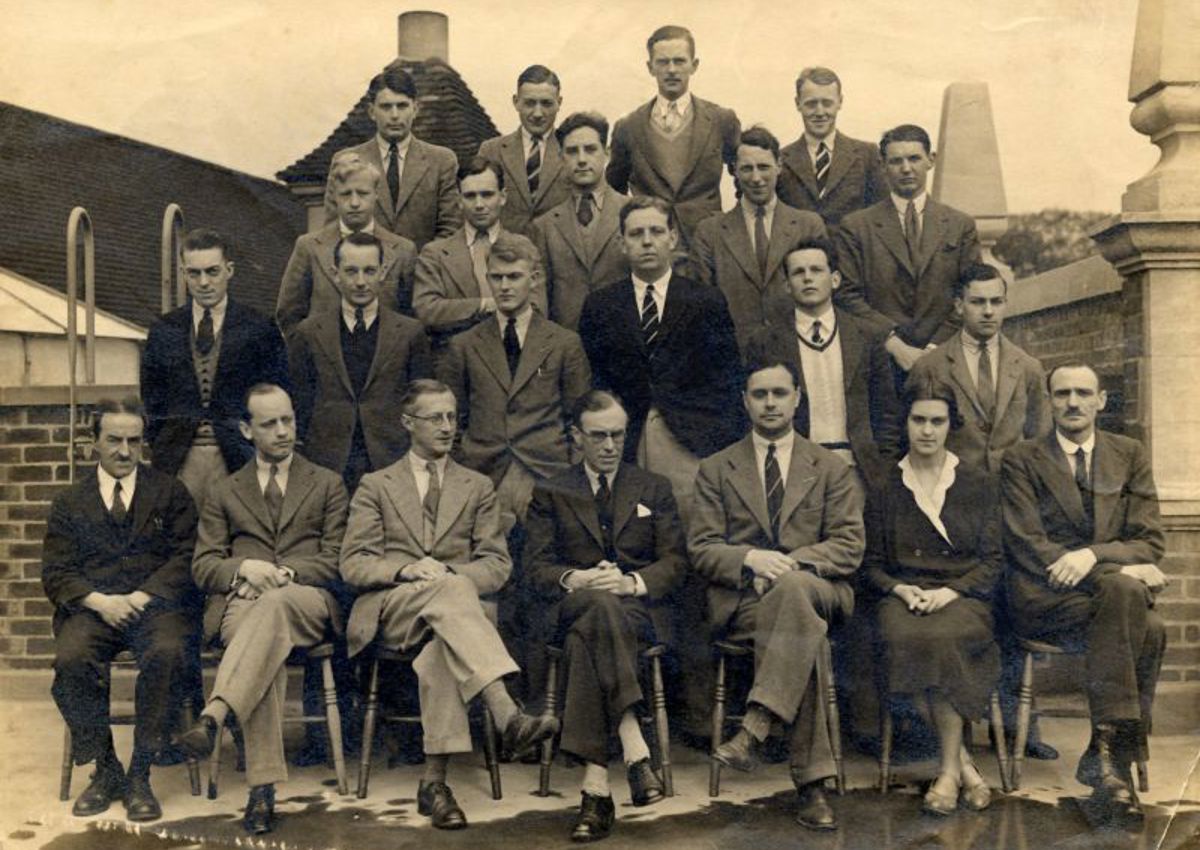 1939 – First female graduate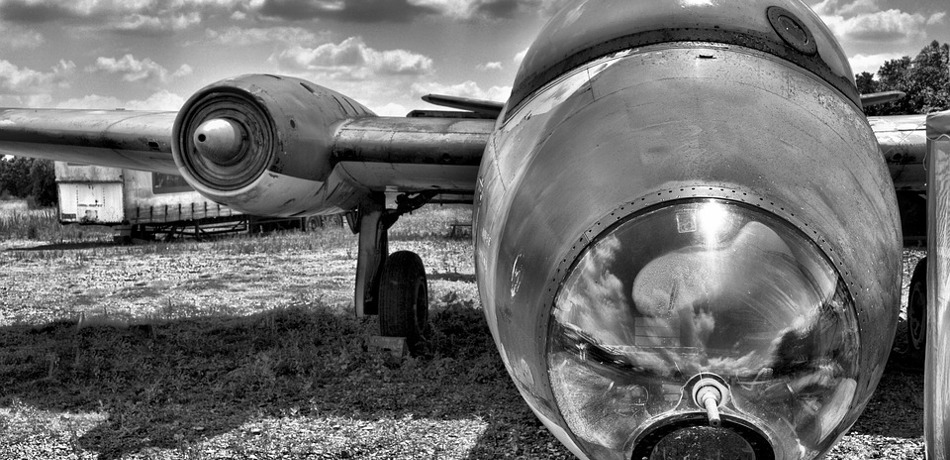 1939 – First female graduate
Anne Pellew becomes Oxford's first female engineering graduate (she was not, however, the first female academic – Letitia Chitty had already been serving as a research assistant for some time).
Anne was awarded a scholarship to stay on at the department as a researcher, but with the outbreak of war, decided to join the Royal Aircraft Establishment at Farnborough. Here she was mainly concerned with the measurement of structural loads in flight and the effect of such loads on the fatigue life of aircraft, and played a leading role in the testing of the English Electric Canberra - Britain's first jet bomber. Her contributions to reports on turbulence were of particular significance. In 1955 she received a Queen's Commendation for Valuable Services in the Air in recognition of her considerable contribution to aircraft safety.
1940s - The SS Great Britain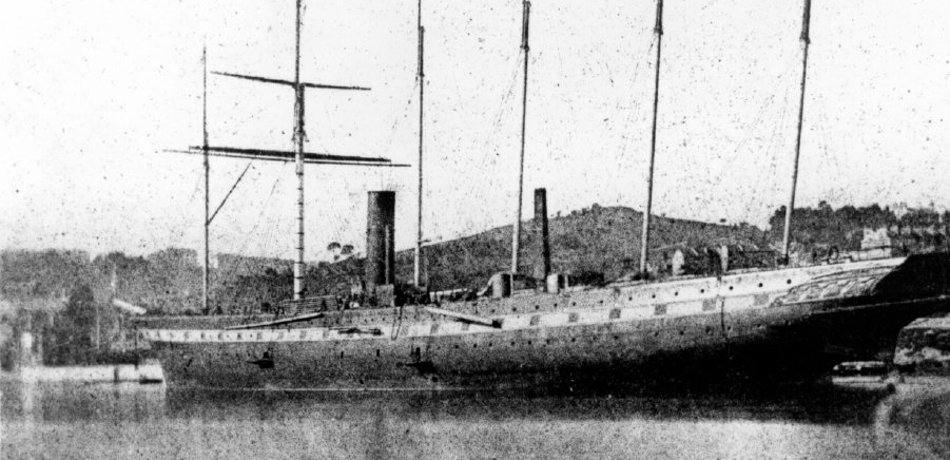 1940s - The SS Great Britain

Ewan Corlett read Engineering Science at Queen's, 1941-4, in the middle of WWII, and then went to work for the Naval Construction Department of the Admiralty in Bath. After the war he did a PhD in naval architecture at Durham. From 1952 onwards he was with Burness, Corlett & Partners, Naval Architects and Marine Consultants, and was their Managing Director from 1955. It was in 1967 that he wrote a letter to The Times pointing out that the SS Great Britain, "the first iron built ocean-going steamship and the first such ship to be driven entirely by a propeller", was lying, an abandoned and broken hulk, on a sandbank in the Falkland Islands, and suggesting that she at least be surveyed, and if possible brought back and restored.
The proposal attracted wide support, and after a trip to the Falklands in 1968 to survey her, the rescue was planned and funded. In 1970 the 3000-ton vessel was patched up, floated, loaded on to a pontoon, towed across the Atlantic and put into the very dock at Bristol where she had originally been built. Since then she has been substantially restored, and has become a major visitor attraction in Bristol. Image: William Henry Fox Talbot [Public domain]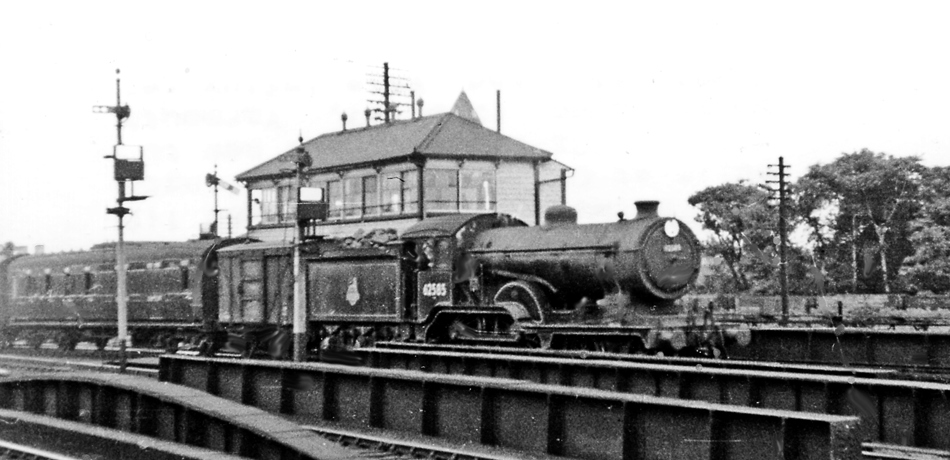 1945 - Dr Thom
Dr Alexander Thom takes over as head of department. With petrol rationing still in effect, he was well known for his habit of meeting visitors at the train station with a tandem bicycle, ready to ferry them back to the department.
During his time in the department, he oversaw the first dedicated scholarships for engineering students. This tradition of expanding access to education continues today, with bursaries, grants and scholarships on offer to a wide range of students.
The Thom Building, built in the 1960s, is named after Alexander Thom. Three other buildings are named after Professors - Frewen Jenkin, Sir Richard Southwell, and Douglas Holder. Alexander Thom retired in 1961 and was replaced as Head of Department by Douglas Holder.
Image: Ben Brooksbank / LMR train from Cambridge via Bletchley entering Oxford WR with an ER locomotive / CC BY-SA 2.0
Heat Engines & Fluid Mechanics
Stuart Swinford Wilson read Engineering Science at Oxford from 1941 to 1944, leaving with a First, returning in 1946 to teach in the Department until his retirement in 1984. He was a sailing enthusiast, and designed for the University Yacht Club one of the first fibre-glass sailing dinghies, the 12 ft Alpha, to replace the wooden Fireflies which the Club had been using.
Stuart was responsible for the planning of the Heat Engines and Fluid Mechanics laboratories in the new Thom Building.
1960s - A new home
The Duke of Edinburgh opens the Thom Building, a new eight-story tower block, in 1963. That still serves as the centre of our department today, although it has seen some changes since then.
In the 1960s, the building was served by a pair of paternoster lifts: taking two passengers per car, these ran in a constant loop, requiring passengers to jump on as it passed their floor. The Thom Building was designed at a time when drawing was still a key part of the engineer's craft, and large, bright drawing rooms were considered vital. These rooms have since been transformed into our computer labs.
This meant that the University's Numerical Analysis Group could move into the Jenkin Building – a space chosen as the solid foundations and strong floors made it safe to install their KDF9 computer. This would have cost around £250,000 (equivalent to around £2,000,000 today), and was about 200,000 times slower than a modern laptop.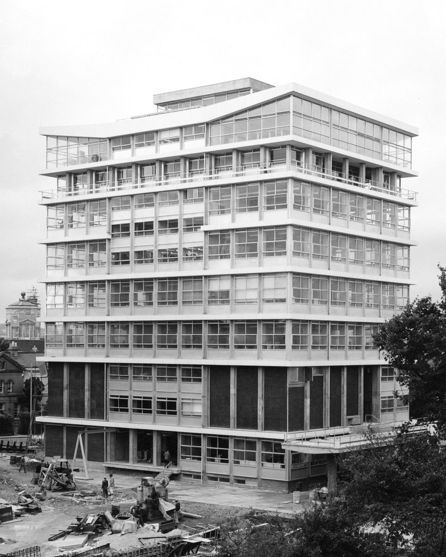 Alan Knight, who worked at the Department from 1967 to 2002, remembers the early Thom days:
"The separate facets of engineering, civil, structural, electrical, electronic and mechanical all had their own areas. There were no computers (in the modern sense), no electronic instruments with digital readout (with the exception of a couple of decatron counters), and the oscilloscopes were about as large as an elephant and radiated just about as much heat. The students' drawing offices were located on the sixth floor, where slide rules and some mechanical hand-wound calculators supplemented long hand calculations.
"Much of the equipment was obtained from Government surplus auctions, and we even had a water tunnel which was obtained as part of the reparations from World War II. The workshop machine tools also came from Government sources, and even to this day one of the milling machines has still got its wartime identification marks, which can be seen from the Banbury Road."
1964 - Medical Links
In 1964, the department makes its first foray into medical engineering, when the Nuffield Orthopaedic Centre requests help in developing aids for children affected by Thalidomide. This would result in the development of sonar navigation aids for wheelchair users.
This period also sees the development of the 'Oxford Knee', a joint replacement currently being used by thousands of patients worldwide.
Today, medical engineering is a huge part of our work. Recently, our researchers have seen success with the use of ultrasound to deliver cancer drugs to specific areas of the body, as well as new techniques to keep transplant organs viable for longer.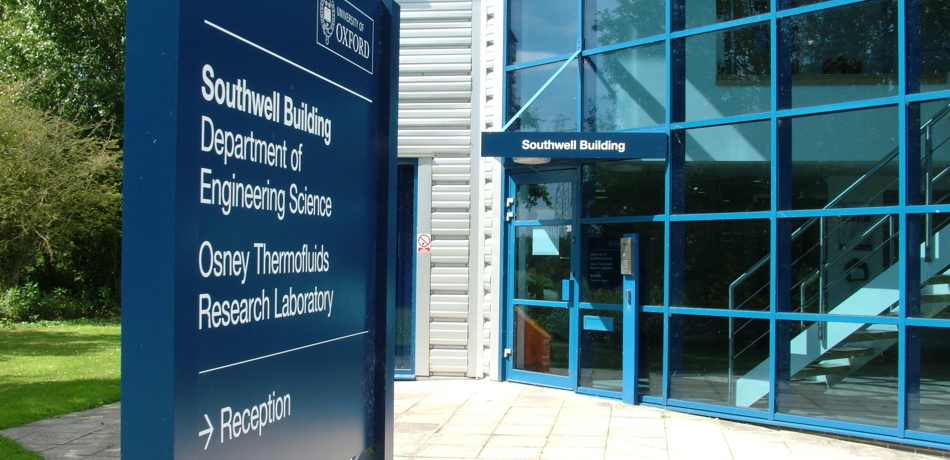 1970s - Osney Island
In 1971, the former Oxford power station at Osney becomes home to the large experimental equipment that just won't fit anywhere else. It is soon filled with a range of wind tunnels, used to simulate the likes of jet engines in flight.
These days, Osney Island is home to the Oxford Thermofluids Institute, working at the cutting edge of research into turbine operations and hypersonic air travel.
This was also the period during which the Department appointed its first female fellow. Professor Gilliane Sills, now Emeritus Fellow of St Catherine's College, was the first female Fellow at the college in 1974 and went on to work as a Tutorial Fellow in Engineering Science, becoming a professor in 2002.
"When I applied for the post at Oxford, it was to teach engineering. My PhD was in engineering, but I had never taught it at undergraduate level. I would have to work into the small hours of the morning preparing for tutorials. But it is a very rewarding way of teaching, because you really found that you got to know the students rather well… I do remember being very well supported by the college. Everyone was very helpful. I remember Alan Bullock, the Master, asking me if I would join the domestic committee at the college. He took great pains to explain that he wasn't asking… because I was a woman. It was a surprisingly long time until all of the colleges got more than just a very small number of women fellows. The whole idea now that colleges would be single sex seems a very strange one. I think they are better institutions because of it."
1980s - Alumni
The 1980s saw national efforts to upgrade engineering education, and the Department of Engineering Science followed the example of the joint schools, moving to a four-year course, conferring an MEng upon its students and providing the same graduate status as the MA. The schools of Physics and Mathematics would soon follow suit.
From 1986 to 1987, Hugh F. Durrant-Whyte was a BP research fellow in the Department of Engineering Science. Then to 1995, he was a Fellow of Oriel College, Oxford, and a university lecturer in engineering science. He was elected as a Fellow of the Royal Society in 2010. Hugh has published more than 350 research papers, graduated more than 70 PhD students, and won numerous awards and prizes for his work. He played a critical role in raising the visibility of Australian robotics internationally and was named "Professional Engineer of the year" (2008) by the Institute of Engineers Australia Sydney Division.
David Warren Arthur East, now CEO of Rolls-Royce, earned his bachelor's degree in Engineering Science in 1980. Warren helped build ARM, the Cambridge based chip designer, into one of the world's most successful tech companies. Chips made by ARM power the vast majority of smartphones and tablets on the market.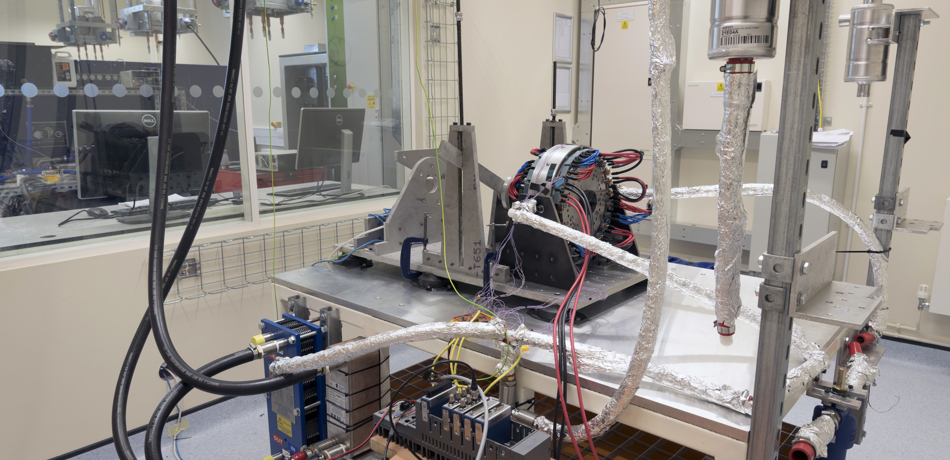 The 1990s – Industry links
With science at Oxford continuing to grow rapidly, the University opens Begbroke Science Park in 1998.
Now playing host to 20 research groups and 30 high-tech science-based businesses, it's a mix of university labs and private companies. The Science Park is at the forefront of innovative collaboration, where science and industry meet.
Chemical Engineering modules also began at Oxford, developed by Colin Snowdon, Peter Whalley and others, with the first students graduating in 1994.
2004 - Information Engineering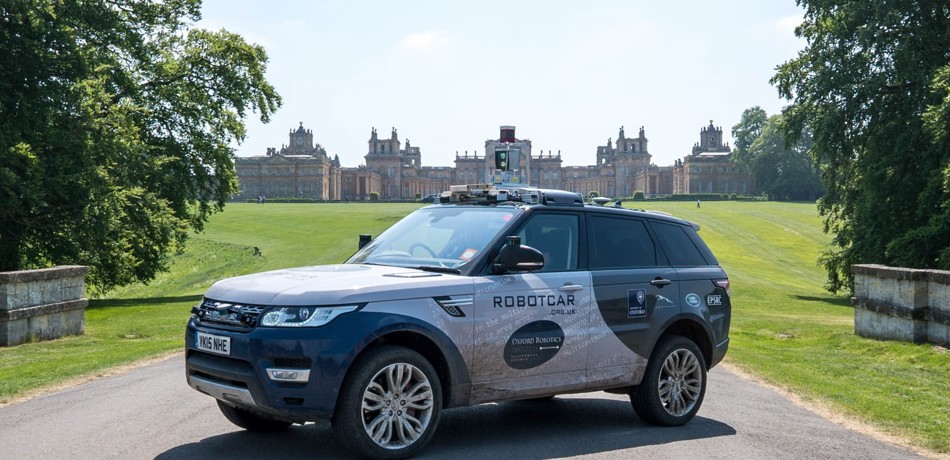 2004 – Information Engineering
Opened in 2004, the Information Engineering Building houses seven research groups, all working in the fields of robotics and artificial intelligence.
Their work covers everything from legged robots and self-driving cars, to the ethical and social implications of these potentially huge changes to our world.
2008 – Biomedical Engineering
2008 sees the opening of the Institute of Biomedical Engineering. It brings together six groups with an interest in the field and places them all under one roof, in a site adjacent to the Churchill Hospital and shared with various medical research units.
The Institute puts engineers in close contact with clinicians, working together to address unmet needs in prevention, diagnosis and treatment. Since its opening, it has more than doubled in size, and raised over £50m in research funding. The Institute of Biomedical Engineering is now home to over 220 researchers.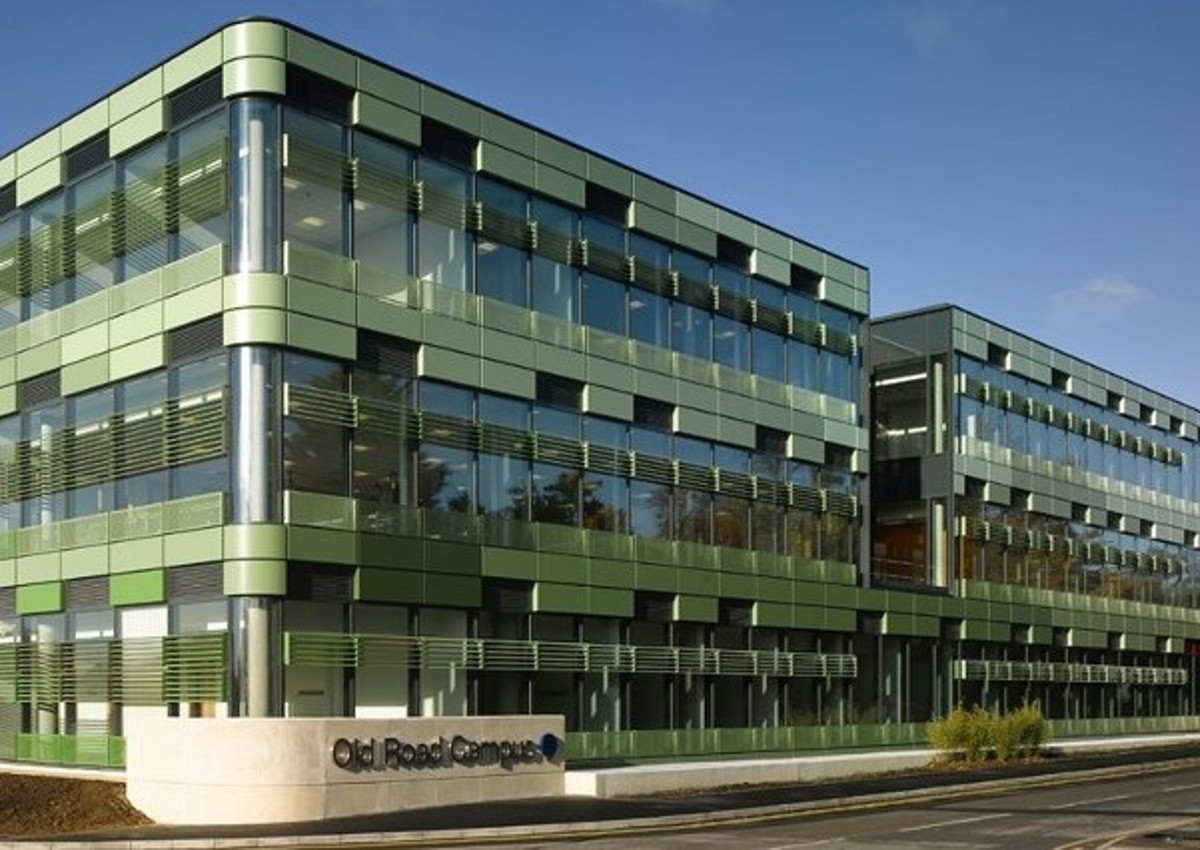 2016 – Queen's Anniversary Prize
In 2016, we visited Buckingham Palace to receive the Queen's Anniversary Prize for our work in biomedical engineering from Prince Charles.
Awarded every two years, they recognise universities and colleges which have demonstrated excellence, innovation, impact and societal benefit. Spin-out companies from our biomedical engineering research are working in everything from developing cameras as health monitors (Oxehealth), to the quality assurance of imaging services (Intelligent Ultrasound), to the fast-tracking of new drugs (CN BioInnovation).
These enterprises not only generate funding for our ongoing work, but also provide a chance for our researcher teams to see their ground-breaking studies making an impact in people's lives, helping our biomedical advancements reach the patients who need them.