Fees and Funding
Your Fees
Studying the MSc by research, fees are payable for up to six terms, with a minimum of three terms in residence. For the DPhil, fees are payable for up to nine terms, with a minimum of six terms in residence.
As well as your tuition fees, you should budget for various living costs including accommodation and meals. Use the fees calculator to calculate how much it will cost to study and live in Oxford.
For more information, please see https://www.ox.ac.uk/admissions/graduate/fees-and-funding.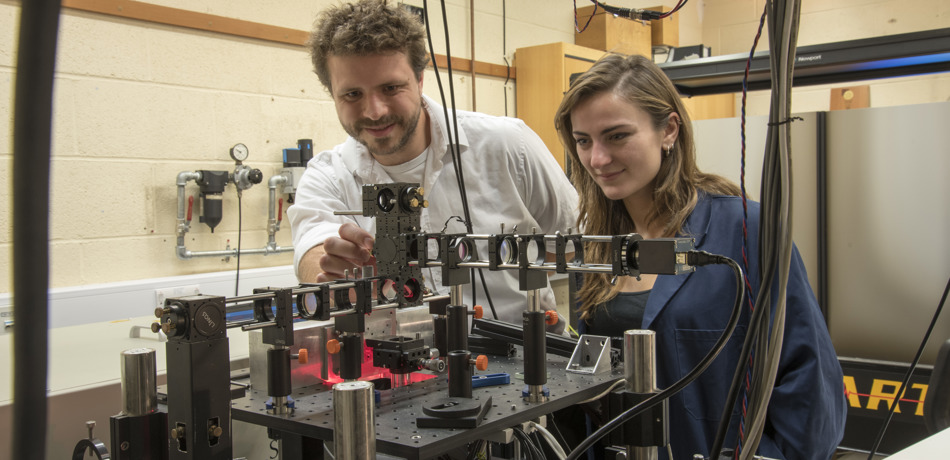 Funded studentships
Home students
The Department holds funding from the Engineering and Physical Sciences Research Council to support around six research students per year.
There is no separate application form to apply for these awards, but competition is strong. It is unlikely that an award will be allocated to anyone who does not have a first-class honours degree, or equivalent.
All Home applicants for the DPhil will automatically be considered for this funding.
In addition, the Department regularly advertises studentships funded by various partners and sponsors. See a list of current funded studentships.
International students
The University of Oxford offers scholarships and funding for non-Home students. For more details, please see https://www.ox.ac.uk/admissions/graduate/fees-and-funding, or go to your country page at the international section of the admissions website https://www.ox.ac.uk/admissions/graduate/international-applicants.
International students are also considered for the Departmental funding from EPSRC (see Home students section above) but the places are very limited. If you are an international student and want to apply for one of these studentships please contact the supervisor to see whether the flexibility might be available for you. Full details of the eligibility requirements can be found on the UK Research and Innovation website: https://www.ukri.org/wp-content/uploads/2020/10/UKRI-121020-Guidance-International-Eligibility-Implementation-training-grant-holders.pdf
How will Brexit affect my application?
The University of Oxford is and intends to remain a thriving, cosmopolitan community of scholars and students united in our commitment to education and research. The UK leaving the European Union will not change this; our students from all across the world are as warmly welcome as ever.
The University of Oxford has published a range of Q&As covering the sort of questions you might have about studying here now that the UK has left the European Union. You'll find answers to many of your questions, as well as details on who to contact to find out more at https://www.ox.ac.uk/students/oxford-and-the-eu.
Financial aid
Financial aid
The University of Oxford offers various forms of financial aid which you may be eligible for. Please note that you must apply for these yourself. The Department cannot do so on your behalf; it has no scholarships, bursaries or teaching assistantships and few other sources of aid beyond those mentioned above.