Study Abroad

Study Abroad
Our Exchange Programme
Students on our MEng course have the opportunity to spend their fourth year studying abroad with one of our partner institutions – excellent preparation for a global engineering career.
Our partner organisations are Princeton University, USA, and the National University of Singapore, both offering world-class teaching and consistently placed at the top of the global rankings. Each of these institutions takes up to five Oxford Engineering undergraduates each year.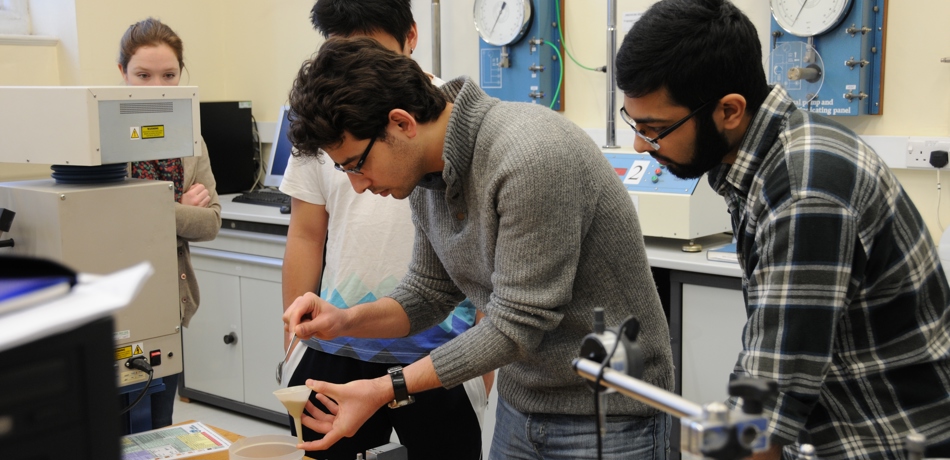 Why study abroad?
Studying abroad provides you with the chance to experience the culture of another country first-hand, whilst making new friends and contacts.
It's also of interest to employers, demonstrating a flexible, self-reliant individual who can adapt quickly to their environment. We also often hear from our students that their exchange programme has helped them to mature as a person.
What does it involve?
You will live, study and be assessed in exactly the same way the other students at your exchange partner are. As such, your fourth year will involve a different style of teaching and assessment to what you will have experienced at Oxford.
To make the most of your experience, it is best to be open to and tolerant of different cultures, to be an autonomous learner, and to have the resilience to cope with adapting to a different way of studying and living.
What support is available?
You will continue to receive support from Oxford while studying abroad, and your exchange institution will be in touch to provide advice and guidance before you arrive.
They will be able to talk you through things such as tuition fees, living costs and any additional costs such as health insurance. Once you begin your studies, you will usually be assigned an academic mentor to meet with you each semester and discuss your progress. Of course, your peers and new friends will be equally important, and there are a wide range of social activities to get involved with.
How do I apply?
During the third year of the MEng course, you will be invited to attend a presentation to learn more about the exchanges available, and how to apply for them. Places on exchange programmes are normally awarded on academic merit.