Flagship Events

Flagship Events
Each year the Department of Engineering Science holds two flagship events, the Lubbock lecture and the Jenkin lecture.
Maurice Lubbock Memorial Lecture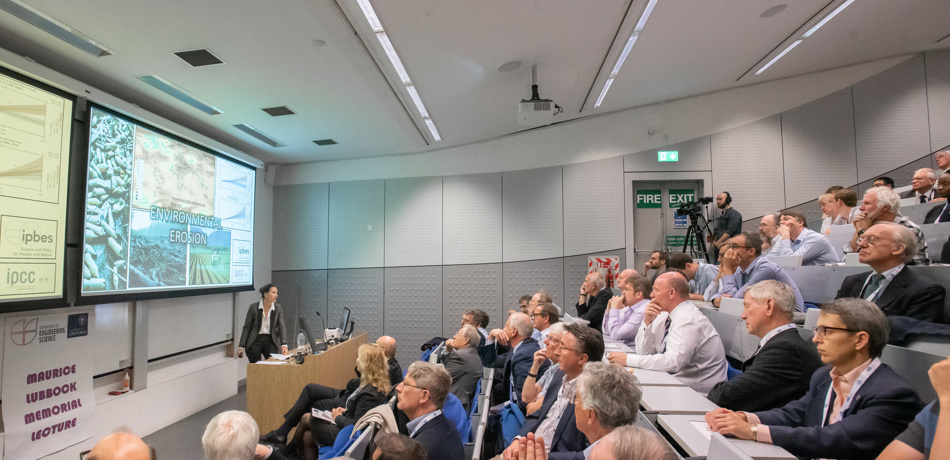 The Maurice Lubbock Memorial Lecture
The Lecture was founded in 1963 by the Trustees of the Hon. Maurice Fox Pitt Lubbock commemoration fund, to promote the study of engineering and its applications to which Maurice Lubbock's career was devoted.
The lectures were intended 'for a scientific and lay audience, on engineering in relation to its environment - its industrial application, its place in society, its significance for managers, sociologists, economist and others, and its significance for education.'
Sir Harold Hartley gave the first lecture of the series in February 1964, on 'The Contribution of Engineering to the British Economy'.
Since then the lectures have covered many topics, including bubble acoustics, human space exploration, artificial intelligence and search engines.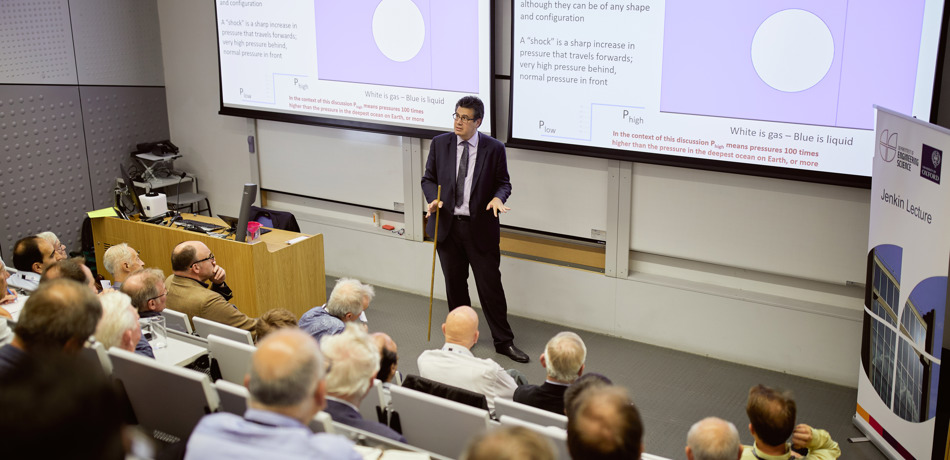 The Jenkin lecture
The first Jenkin lecture, in 1988, launched the Society of Oxford University Engineers (now Oxford Engineering Alumni), with the aim of fostering the welfare and interests of Oxford University and its alumni, especially in relation to Engineering. The lecture series was named in honour of Charles Frewen Jenkin, elected first Professor of Engineering Science.
Alastair Howatson, Engineering Science lecturer, gave the first lecture, on 'A Century of Oxford Engineering'.
Today the Jenkin lecture takes place as part of the University's Alumni weekend, usually held in September, which showcases the best and brightest of the University - past, present and future.