Julie Scott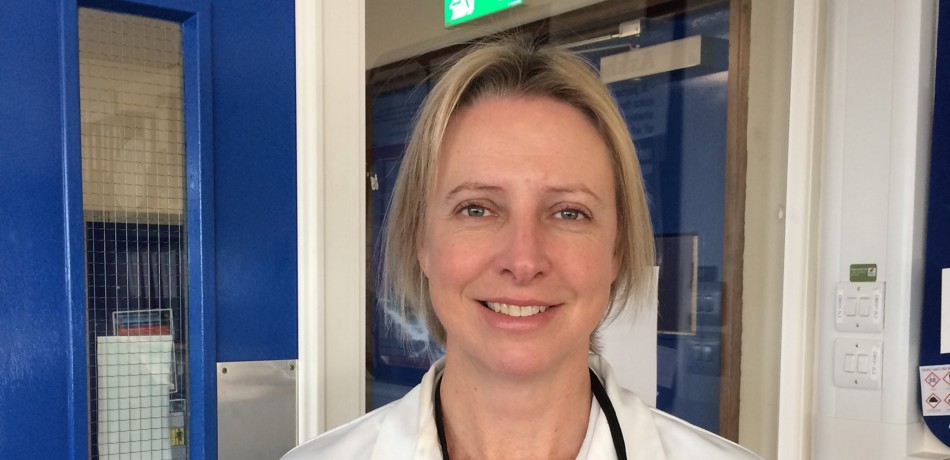 Julie Scott
Biological & Chemical Safety Officer
Safety Team
How long have you worked at the Department and why did you choose to join? 
Since July 2014 – I transferred from the Materials Dept (where I was a Chemical Safety technician), so as to take on more responsibility and use my training more fully. I work part-time, which means I'm at home in the afternoon for my kids, who are both still at school.
How did you get to where you are today?
I did a BSc (Hons) in Chemistry at the University of Cape Town, then a D. Phil in Chemistry at Bristol University. Before coming to Oxford,  I had worked in drug development and for a contract analytical laboratory (environmental samples). I had a few years at home when each of my children were young, so my planned career in research never really took off!
What does an average day entail, and what do you like the most about your job? 
I answer queries from anyone about safe (chemical & biological) lab procedures, as well as reviewing and signing risk assessments for work with hazardous materials. I liaise with the Safety Office to dispose of hazardous material from Keble Triangle and Southwell site as well as making researchers aware of new safety policies/memoranda concerning work with hazardous substances. I like being able to help people across a wide range of disciplines and I continue to learn as new safety concerns arise in a constantly changing research environment. I also have a certain amount of independence in my role and I appreciate the flexibility and good work/life balance this gives me.
If you weren't working in your current role, what would you like to be doing? 
I would like to work for a wildlife/environmental charity……..or once my French is better, for a winery in the Languedoc.
What would you say to someone thinking about applying to work at the Department?
It is a stimulating environment in which to work, but one that is friendly and accommodating. I think the university, as a whole, is a great place to work.

Want to work for us?