Olivia Gaskin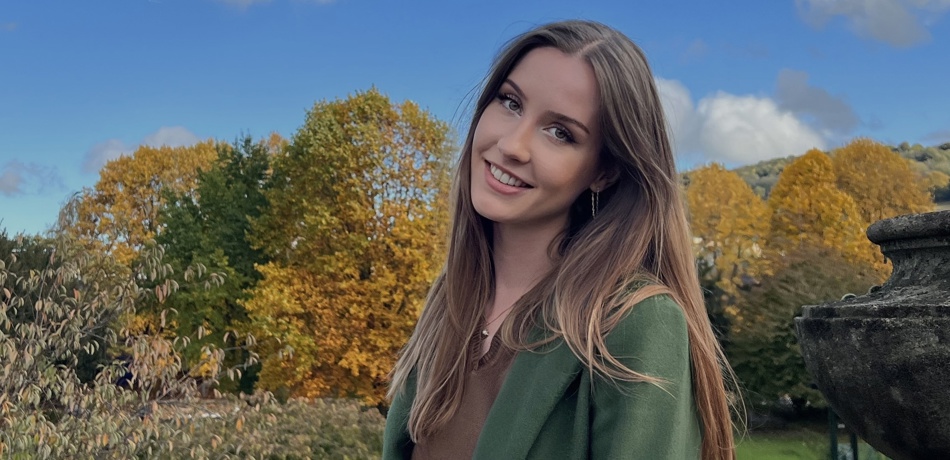 Olivia Gaskin
Communications and Events Assistant
Marketing, Communications, and Events Team
How long have you worked at the department and why did you choose to join?
I have worked at the Department since September 2021; a year and eight months. I chose to join as I came across the perfect position for myself, post A-Levels, in an apprenticeship where I knew I'd continue to flourish and develop my skills.
How did you get to where you are today?
I entered my job following A-Levels and completed a 15 month long, Level 3 Apprenticeship in Digital Marketing. From here, I was fortunate to be offered a permanent job role as a Communications & Events Assistant within the team and I hope to progress onto a Level 6-degree apprenticeship at the end of the year. The Department has supported and encouraged my growth and progression which has enabled me to grow in confidence and skills that I could not have anticipated before starting.
What does an average day entail, and what do you like the most about your job? 
Day to day, I assist with the Communications and Events team doing things from updating the website, assisting with social media content, news items, and email enquiries. One of the more exciting parts of my job is getting to support the Events Managers with their events and experiencing amazing venues across Oxford and seeing the months of planning come to fruition. This is always rewarding to see, and I enjoy getting to work closely with the team.  I also assist with photography for The Department, as this is a favourite hobby of mine, it's great getting to incorporate this into my job.
If you weren't working in your current role, what would you like to be doing? 
For a while, I contemplated going to university to study Law with the goal of eventually becoming a solicitor. Whilst this is a far cry from what I'm doing now, I really enjoyed studying Law at college, but I toyed with the idea of Marketing as I knew this would enable me to channel more creativity into my work. I knew I'd suit a varied job where I could make the most of my skills, having always had an interest in literature, media, and photography – and this turned out to be the better route for me.
What would you say to someone thinking about applying to work at the Department?
I would say to go for it. The Department have done nothing but support and help me flourish. I'm very fortunate to be surrounded by wonderful people in a great team and look forward to many more years of being here doing a job I can whole-heartedly say I really love and enjoy.