Stuart Carter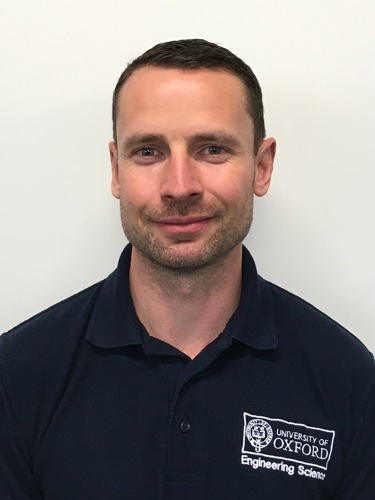 Stuart Carter
Workshop Manager
Begbroke Science Park
How long have you worked at the department and why did you choose to join?
I originally joined the Department in the Thom Mechanical Workshop as a trainee in 1997. I left in 2001 once I had completed my traineeship to gain experience outside of the University. I always had the intention to return to the Department and was lucky enough to be offered a position with the Solid Mechanics Group in 2007. I continue to work for the group but I'm now located at Begbroke Science Park managing the workshop.
What does an average day entail, and what do you like the most about your job?
I'm fortunate enough to manage three very experienced and knowledgeable technicians. Our primary role is to support the group's activities in the Impact Lab. As we work very closely with the researchers and students, we often get to see a project through from the design phase, to carrying out the manufacturing and even assisting with tests. This is what makes the job unique - it's not very often a machinist will see how and what they've manufactured is used for.
If you weren't working in your current role, what would you like to be doing?
As a child I was always playing with Lego and Meccano, building various things, breaking them apart and building them again. I'm lucky to have a job that seems to be an extension of my childhood and doing something I truly enjoy. I can't imagine a job I would rather be doing.
What would you say to someone thinking about applying to work at the Department?
I would say go for it. The Department really seems to care about their employees. You seem to get a great work-life balance working here. They were always accommodating of my requests for flexible working when my first child was born and supported my aspirations to move into a managerial position.

Want to work for us?