Sukarni Wheeler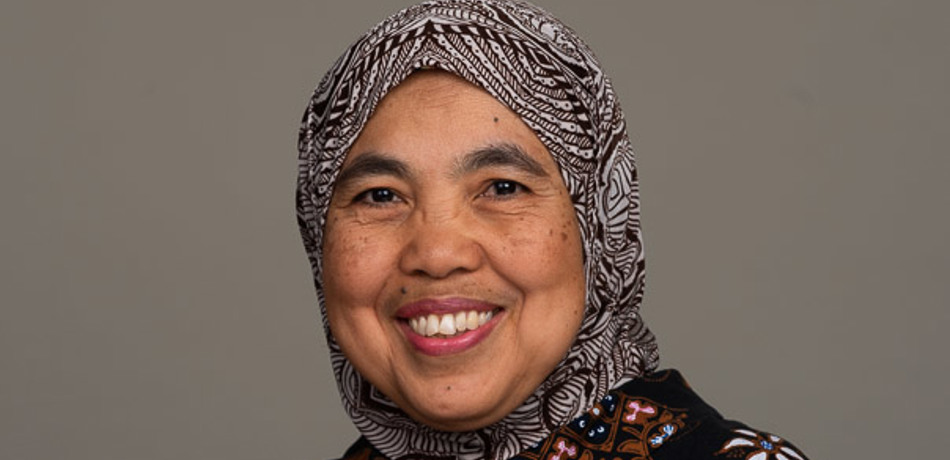 Sukarni Wheeler
General Administration Officer
General Office
How long have you worked at the Department and why did you choose to join? 
I have been working in the Department more than 20 years, since June 1999.
Oxford University is known around the world, and when I attended my interview in the Department and had a tour around the Thom Building I fell in love with the working environment. People were very friendly and welcoming.
Of course it is easy to tell my family in Indonesia about my work place as they know of Oxford University from the international news reports on TV and newspapers.
How did you get to where you are today?
I have attended a lot of different training courses and seminars at the University and also outside organisations. Also I already had office working experience before joining the Department. First my job was in the oil industry on an onshore drilling oil rig in Jambi Province and then at the head office in Jakarta. When the oil industry was in a downturn in 1994 I joined a landscaping company. Then I got married and moved to Dubai in 1995 where I worked in the Indonesian Embassy as the Director's secretary at the Indonesian Trade Department.
What does an average day entail, and what do you like the most about your job?
Dealing with all those in the Department from staff to students and visitors. Dealing with travel insurance, booking flights and accommodation, car hire, agreements for the loan of equipment for complex and exciting projects. All of which I really enjoy.
If you weren't working in your current role, what would you like to be doing?
I would like to be a midwife working in a hospital and helping lots of people and especially delivering babies.
What would you say to someone thinking about applying to work at the Department?
I would say good luck and all the best. Hopefully your application will be successful. This is a lovely Department to work for and people in the Department are lovely to work with.

Want to work for us?