International Women in Engineering Day
Date & Time
Sunday 23 Jun 2019 - Sunday 23 Jun 2019
Availability
Open to female researchers at the University of Oxford and secondary school students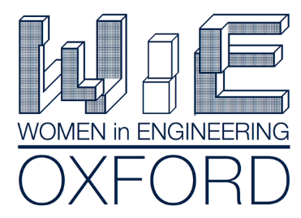 To celebrate International Women in Engineering Day on Sunday 23 June 2019, we have a poster display in our Thom Building all week profiling some of our female students, postdocs, early career researchers and Academics. You can view the profiles online on our Women in Engineering pages.
We invite all our female* researchers and academics to join us at Keble College for afternoon tea, networking and to hear from our confirmed keynote speaker Professor Anne Trefethen (Pro-Vice Chancellor for Academic Resources & Information Systems, University of Oxford), with an introduction by Dr Priyanka Dhopade.
As part of our outreach activity this year we'll also be inviting female secondary school students to join us to learn about engineering as a career option. Students will have the opportunity to do a hands-on workshop with an engineering PhD candidate, speak directly to female engineers, join a tour of Keble College and attend the High Tea at Keble College.
Any schools who are interested in taking part should email outreach@eng.ox.ac.uk.
*anyone who identifies wholly or partially as feminine, or transfeminine, or any other gender minority is welcome to sign up to this event