Soft Robotics: Robots with a sense of touch
Location
Meeting Minds Global 2021 online event
Date & Time
Friday 16 Apr 2021 12.00 BST - Friday 16 Apr 2021 13.00 BST
Availability
Alumni of the University of Oxford
Meeting Minds Global 2021 is a week-long virtual event from 12-17 April for Oxford Alumni. The six-day event will feature a wide variety of exciting and interesting talks streamed live across three time zones, HKT, BST and EDT. Join several speakers, who will share their experiences and expertise across a diverse range of topics; from science and technology, the medical sciences, humanities, and the social sciences.
Register now. Tickets cost £10 for the whole programme.
Department of Engineering Science talk, Friday 16 Apr 2021 12.00 noon (BST):
Can steel feel? Soft robotics and structural engineering in haptic devices
Will technology ever recreate the human sense of touch? The study of conveying meaning through touch, known as haptics, has the potential to alter our relationship with technology. Although haptic prototypes have been developed – from remotely-operated robotic hands to a blanket to virtually hug your pet chicken (yes, really!) – challenges remain. This session tells the story of the intertwined worlds of robotic engineering and structural engineering and the Oxford research helping steel to feel.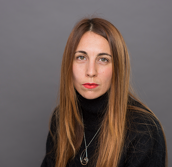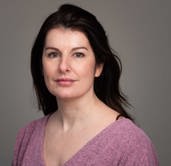 Professor Perla Maiolino, Associate Professor of Engineering Science, Oxford Robotics Institute and Professor Barbara Rossi, Associate Professor of Engineering Science