04 Oct 2023
Oxford engineers to contribute to US President Biden's $104M effort to develop transformative solutions to antibiotic resistance
Professor Harrison Steel's group, the only international member of a cross-disciplinary team led by Harvard Medical School, will scale up existing technologies and translate them to clinical use to support the global fight against antimicrobial resistance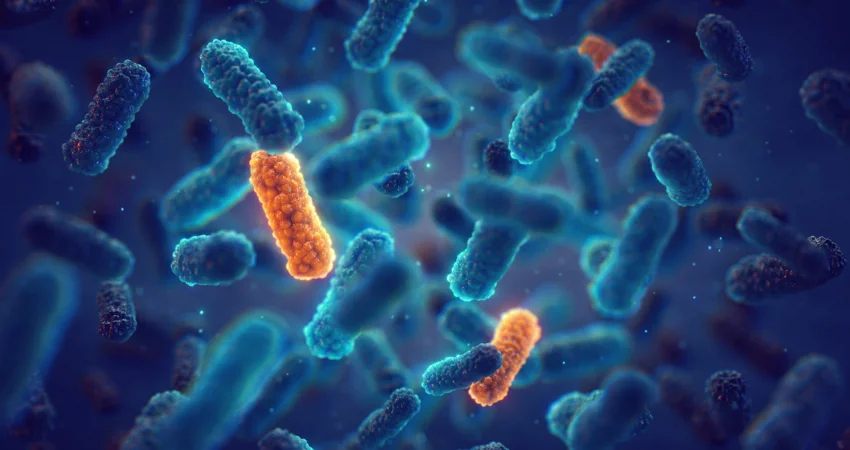 Bacterial infections are a leading cause of death worldwide and are set to become an even greater healthcare challenge in the future. When a patient arrives at a hospital with a bloodstream infection, every minute matters and so choosing the correct antibiotic is crucial to success. Current methods of bacterial identification and antibiotic susceptibility have significant drawbacks. Testing can take hours, if not days, resulting in longer hospital stays, major complications, and higher mortality rates. Meanwhile, the number of antibiotic-resistant pathogens is growing daily, while the discovery of new antibiotics lags dangerously.
To tackle this multi-faceted challenge, on Wednesday President Biden announced the Defeating Antibiotic Resistance through Transformative Solutions (DARTS) project. This he described as "a major investment in public safety from ARPA-H to develop antibiotics and to fight deadly drug-resistant bacteria and save lives." The project is the largest investment made to-date by the new Advanced Research Projects Agency for Health (ARPA-H), which was launched by the President in 2022 to super-charge work on 'moonshot' breakthroughs in health technologies. Announcement of the DARTS project has been shared by news media worldwide, highlighting the broad public interest and impact of the work.
The DARTS project is led by Harvard Medical School and brings together more than twenty partners in the United States, with Oxford's Engineered Biotechnology Research Group (Department of Engineering Science), led by Associate Professor Harrison Steel, the only international partner. The multi-disciplinary project will advance ultra-high throughput imaging and culturing platforms that can continuously track and test billions of bacteria one by one, while probing how they will evolve over long periods of time. The Oxford team's contribution to the work builds on several years of technology development efforts by Professor Steel and department researchers including Marco Corrao, Jessica James, Sebastian Towers, Gabriel Abrahams, Daoxin Zhong, and Dr Idris Kempf.
Professor Steel says, "We've spent years creating all the building-blocks for a unique technological approach to cultivating, measuring, and ultimately understanding how bacteria behave and evolve. It is very exciting to have our work in this area funded as part of the DARTS team. We look forward to scaling up our technologies and translating them to clinical use to support the global fight against Antimicrobial Resistance".