23 May 2019
A taste of Oxford life for year 12 students
The Department of Engineering Science recently teamed up with St Peter's College to welcome 30 Year 12 state school students for a two-day outreach event.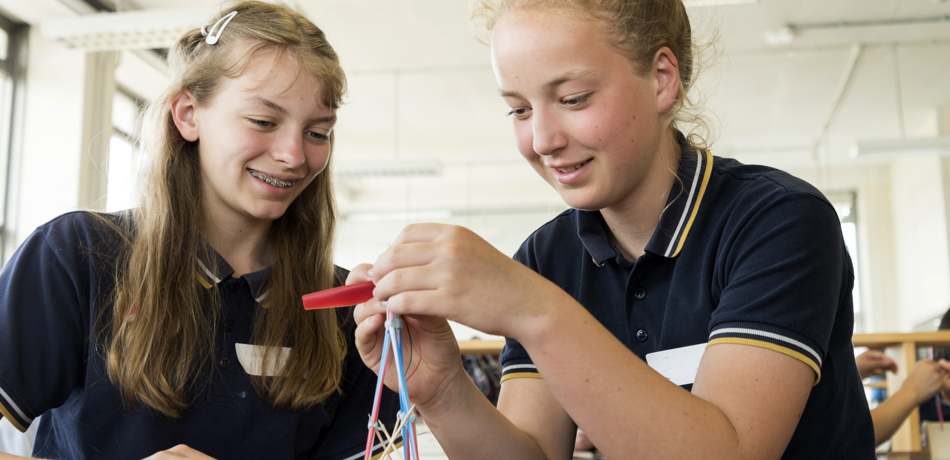 A chance for the sixth formers to get a feel for student life in Oxford, they spent time meeting academics and current undergraduates, attended taster lectures and took part in an Oxford tutorial. All currently studying in year 12, they were selected from applicants from state schools around the UK.
This was also an opportunity to stay overnight in St Peter's College student accommodation, giving the visiting students a real feel for what it's like to live and study here. One of the newest of the University's colleges, it was founded with the aim of providing a low-cost Oxford education for promising students of limited means. Today, the college welcomes around 100 students each year.
The academic content of the residential was led by Professor Tom Adcock, of the Department's Civil Engineering group, with the support of Professor Charles Monroe (Energy and Power Group) and Dr Jonathan Gammell (Oxford Robotics Institute). DPhil candidates Priyam Goyal and Iona Richards were also on hand to lend their knowledge.
Giving them an insight into the broad span of research areas that Engineering Science encompasses, the students enjoyed a series of taster lectures from Engineering Science postgraduate students and research assistants. The speakers discussed their inspiration for studying Engineering and outlined the independent research they are undertaking.
"Everyone in the room was fully immersed in solving the problem at hand"
Speakers included Kirk Smith, a DPhil candidate studying redox flow batteries for grid-scale energy storage, Flora Kennedy McConnell, Post-Doctoral Research Assistant at the Institute of Biomedical Engineering, and Tobias Herman, researching hypersonic and high enthalpy flows at the Oxford Thermofluids Institute.
As one student, visiting from Hertfordshire, put it: "The highlight of the experience was the tutorial, which helped resolve my confusions and gave rise to a conversational and rather open style of learning, where everyone in the room was fully immersed in solving the problem at hand".
Libby McGowan, Access and Alumni Officer, said: "I'm delighted with the positive feedback from the students who participated in the Residential. We run outreach activities throughout the year, and it's really rewarding to hear that the participants have been so inspired by their stay in Oxford.
"I'd like to say a huge 'thank you' to the student ambassadors and academic staff who worked so tirelessly to make this event a success."
Daniel Pugh-Bevan, Schools Liaison Officer at St Peter's College, added: "We were delighted to see that 100% of survey respondents reported that they felt that they would fit in socially at St Peter's, and that over 90% of attendees are likely to be applying to read Engineering in October.
"We wish them all the best in their application!"
Upcoming Outreach activities in the Department include Open Days (your chance to get a look behind the scenes), UNIQ and Headstart residentials, and our  programme of events surrounding International Women in Engineering Day. Find out more about our Outreach work.