15 Jan 2021
New academic appointments
Department continues to expand with two new appointments in January 2021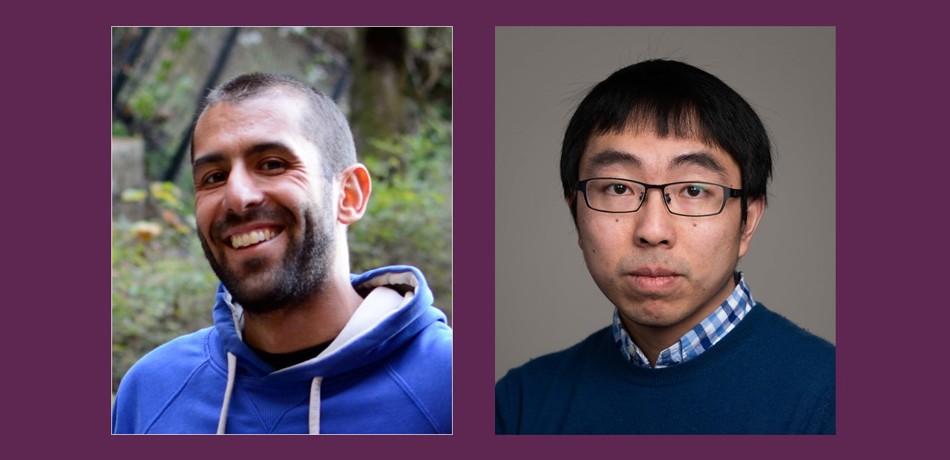 Despite a very challenging year for the University and beyond, the Department has continued to develop and grow its portfolio of ground-breaking research. Underpinning this work is our commitment to attracting the very best staff from around the world. We are delighted to announce two new academic appointments in January 2021.
Professor Xiaowen Dong was appointed as Associate Professor of Engineering Science (Information Engineering) with a Tutorial Fellowship at Lady Margaret Hall in January 2021. Xiaowen first joined the University of Oxford in October 2017 as a Departmental Lecturer in the Department's Machine Learning Research Group and the Oxford-Man Institute. 
Prior to that, he was a Postdoctoral Associate at the MIT Media Lab, where he remains as a research affiliate, and received his PhD degree from the Swiss Federal Institute of Technology (EPFL), Lausanne, Switzerland. Xiaowen is primarily interested in utilising graphs to model relational structure within the data, and developing novel techniques that lie at the intersection of machine learning, signal processing, and complex networks.
Dr Andrea Formentini joined the University of Oxford as a Departmental Lecturer in Engineering Science in January 2021. He is also the Faculty Advisor for the Department's Formula Student programme. Formula Student, run by the Institution of Mechanical Engineers, sees over 100 university teams develop car designs to compete at Silverstone, a challenge that combines practical engineering experience with business skills including planning and project management.
Andrea's research interests include embedded control architectures, control of electric drives, design and control of power electronics, stability and control of converter-based microgrids. Having received an MS degree in computer engineering and a PhD in electrical engineering from the University of Genova, in 2010 and 2014 respectively, he then worked as a research fellow in the Power Electronics, Machines and Control Group at the University of Nottingham. In September 2018 he became Assistant Professor at University of Nottingham.