01 Dec 2021
AfOx scholarship for MSc Energy Systems student
Jeffrey Tchouambe is one of the scholars being supported by the Africa Oxford Initiative in 2021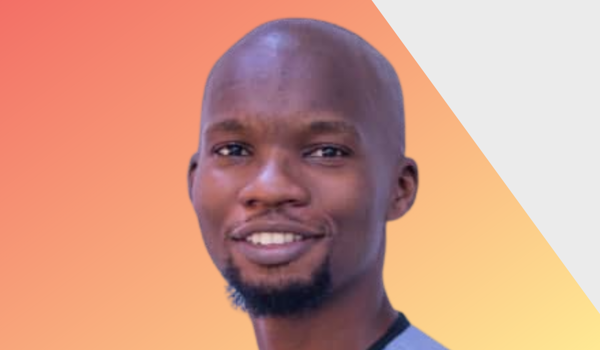 The Africa Oxford Initiative (AfOx) has announced the 2021 cohort of scholars they are supporting in partnership with Standard Bank Africa Chairman's Scholarship, Oxford-Reuben College Scholarship, St Hugh's College Lady Ademola Scholarship and the Oppenheimer Fund.
Jeffrey Tchouambe, MSc Energy Systems student, is one of the scholars being supported in 2021. The MSc in Energy Systems covers technical, societal and political aspects of this dynamic subject and provides students an understanding of how to develop innovative solutions. The course brings together academics from across the University, combining excellence with intellectual depth.
As an engineering graduate, Jeffery has always been passionate about translating theoretical concepts taught in classrooms into solutions which can solve problems around him. During his degree in Electrical Power Systems Engineering from the African Leadership College in Mauritius, Jeffrey used the techniques he learnt in classrooms to create affordable prosthetic arms for people in Nigeria. Jeffery plans to dedicate his career to solve the challenges of energy access in Nigeria.
During the last year, Jeffery installed micro-grids in rural communities across Nigeria. He believes that decentralised power solutions hold the key to solving the country's power crisis and ensuring clean energy access to all. At Oxford, Jeffrey hopes to build on his theoretical and practical understanding of future energy systems with a focus on how policies and economics can enable their deployment. He intends to lead Nigeria's ministry of power to a sustainable future.
He says, "I hope to return to Nigeria in a position to effect change in the country's energy landscape. With the knowledge I obtain at Oxford, I will work towards universal access to renewable energy in the country, and on the African continent."
AfOx will work with partners to support 9 postgraduate candidates from 7 African countries. The scholars will be studying subjects ranging from law and finance, linguistics, philology and phonetics to tropical medicine, energy systems and conservation. The scholars have been selected following a rigorous, multi-stage review and interview process. Going beyond providing course fees and living costs to the scholars, the scholarships will deliver tailor-made training programmes, networking opportunities and support students before, during and following their time at Oxford.