02 Nov 2021
Engineering DPhil receives award for technology recovering precious metals from wastewater
Christian Peters announced winner of EPSRC IAA merit award and runner up in Oxford Climate Tech and Sustainability Innovation Challenge 2021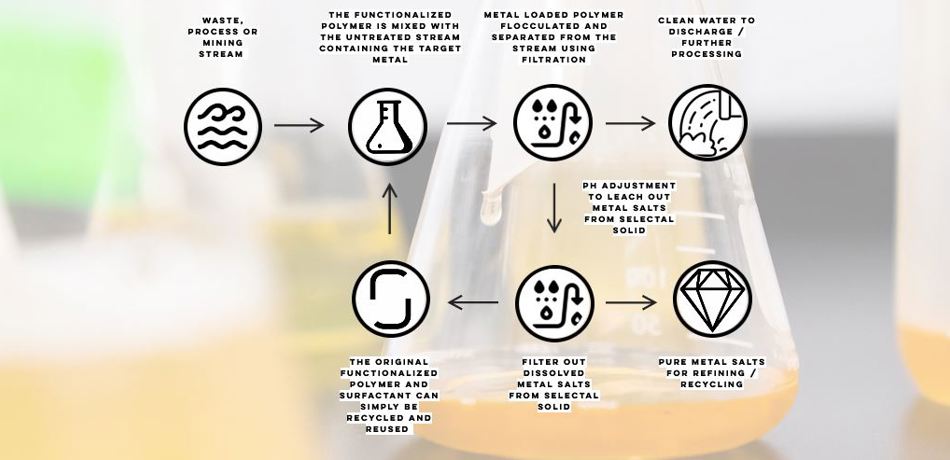 Chemical Engineering DPhil candidate Christian Dietrich Peters was recently announced as a runner up in the Oxford Climate Tech and Sustainability Innovation Challenge.
His entry, in the category of 'Circular Economy' and 'Water Technology and Management', concerned the selective recovery of valuable and strategically important metals from wastewater using a sustainable mining method that also creates clean drinking water.
Christian will be the future CEO of Seloxium, a putative University of Oxford spinout which has developed a patented process, using a family of new liquid-phase smart materials called SELECTAL, that can selectively extract valuable metals from wastewater streams and purify them by removing any impurities. Engineering Professor Nick Hankins is the company's CSO and a co-inventor of SELECTAL.
The Oxford Climate Tech and Sustainability Innovation Challenge was a call for Oxford Researchers to submit ideas based on their research to help meet the challenges faced by the world in this historic climate crisis. The challenge opened on 13th September and applications were accepted up to 10th October.
Christian also received the EPSRC IAA (Impact Acceleration Accounts) merit award, worth £10,000. IAAs are strategic awards provided to institutions to support knowledge exchange and impact from EPSRC funded research. IAAs allow Research Organisations to respond to opportunities in flexible, responsive, and creative ways, aligned to their institutional strategies and opportunities.
Christian says of the award, "This prestigious EPSRC IAA merit award will help to commercialise Seloxium's technology to the point where it can be directly used to combat freshwater pollution and to offer a circular and sustainable source of valuable metals".