16 Oct 2020
Department partners AFBE-UK to help promote Equality and Diversity in engineering
Partnership aims to support current students and faculty and attract new BME talent into the field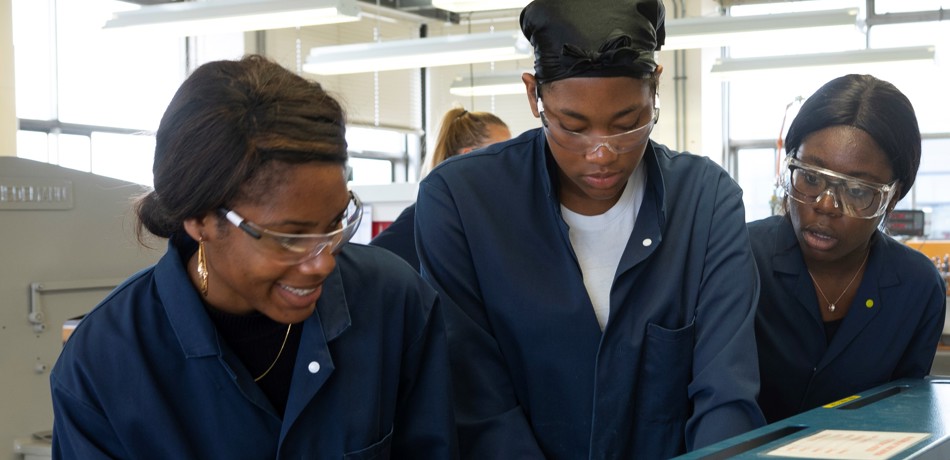 The Department is excited to announce its partnership with AFBE-UK, the Association for Black and Minority Ethnic Engineers, as part of our efforts towards increasing accessibility and improving inclusion for BME engineers. We recently established an Equality & Diversity Committee to take stock of our position and help formulate actions to take us forward.
"The Engineering Science Department is very glad to be part of the Association for Black and Minority Ethnic Engineers. We fully support their mission to increase the number of BME Engineers who succeed professionally and support young people to explore a career in engineering. We look forward to cooperating with AFBE-UK in our efforts to support current BME students and faculty, and attract new BME talent into the field."
The partnership allows the university's engineering science students and staff members to access many of AFBE-UK's networking events and opportunities to volunteer on numerous outreach activities. In addition, there are opportunities to receive mentoring or serve as role models to students considering engineering as a career.
A key Access objective for the Department is to attract more students from under-represented backgrounds to engineering at Oxford. By connecting AFBE-UK's extensive network of student and professional engineers with the Engineering Science Department's academic engineering expertise, the partnership represents a positive step in continuing to better understand the barriers to inclusion BME engineering students face when applying to and undertaking engineering courses.
"We believe that a diverse community in which all feel comfortable and empowered to engage, results in better dialogue, better scholarship, and better outcomes for all."
Professor Ron Roy, Head of Department
"AFBE-UK is delighted to welcome The Engineering Science Department at the University of Oxford as a new member," comments Mara-Tafadzwa Makoni, AFBE-UK's Communications, PR and External Relations Lead. "We are pleased with their efforts so far to improve the number of BME students accessing their university and succeeding in pursuing a career within academia."
She adds, "Currently, less than 1% of students studying engineering, within Russell Group universities, are from a BME background. Although there is a drive to increase this number, AFBE-UK will continue working with academic institutions to improve diversity and create an academic experience where students feel a true sense of belonging".