07 Jul 2022
Departmental Teaching Awards presented at Faculty Away Day
Awards based on nominations from students and faculty and decided by a committee of students and academics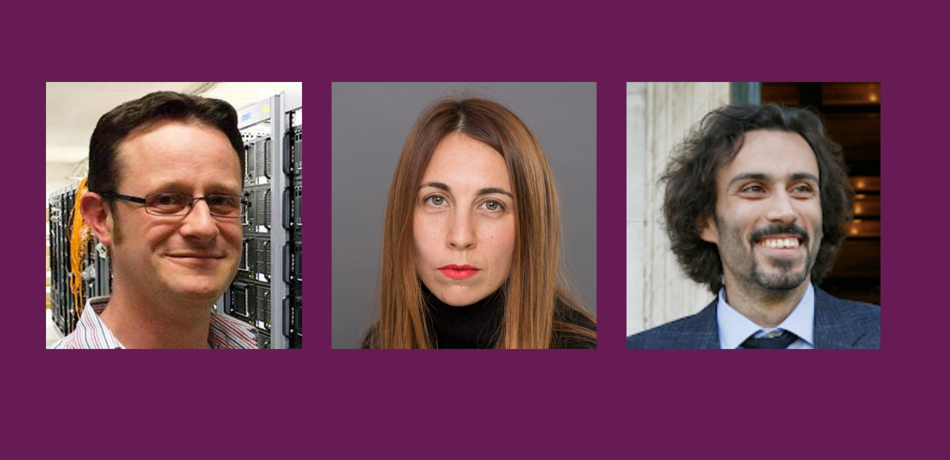 The annual Departmental Teaching Awards were presented at the Faculty Away Day in June. Awards were based on nominations from students and faculty and decided by a committee of students and academics. Awards were made in three categories: Gold, Silver and Bronze.
Associate Head of Department (Teaching) Tom Adcock said, "The high quality of the nominations made the decision process very difficult this year. This year has been another difficult one for both students and faculty as we emerge from the pandemic. The dedication of our faculty to the students is impressive".
Three Gold awards were made this year. Professor Wes Armour, Director of the Oxford e-Research Centre, was awarded Gold for the third time. Perla Maiolino joined the Department in September 2018 as Associate Professor of Engineering Science, member of the Oxford Robotics Institute and Tutorial Fellow at Brasenose College. Kostas Margellos joined the Control Group as Associate Professor in 2016 and is also a Fellow in AI and Machine Learning at Reuben College and a lecturer at Worcester College.
Four Silver and six Bronze completed the awards given to members of Faculty in the Department, from a total of 63 nominations.
Professor Ronald A. Roy, Engineering Science Head of Department, said, "This compliment of exceptional academics represents the best of what the department has to offer teaching-wise. I offer my heartfelt congratulations and a hearty 'thank you' for a job well done."
This year's winners were:
Gold awards
Professor Wes Armour
Professor Perla Maiolino
Professor Kostas Margellos
Silver Awards
Dr Jonathan Gammell
Professor Nick Hawes
Professor Chris MacMinn
Professor Paul Stavrinou
Bronze Awards
Professor Harvey Burd
Professor Xiaowen Dong
Professor Wouter Mostert
Professor Barbara Rossi
Professor Aidong Yang
Professor Amy Zavatsky