25 Feb 2022
Former Global Insight Fellow designs device to combat loss of muscle strength in respirator patients
The non-invasive medical device keeps patients' muscles engaged to prevent weakness and atrophy and enable earlier release from ventilation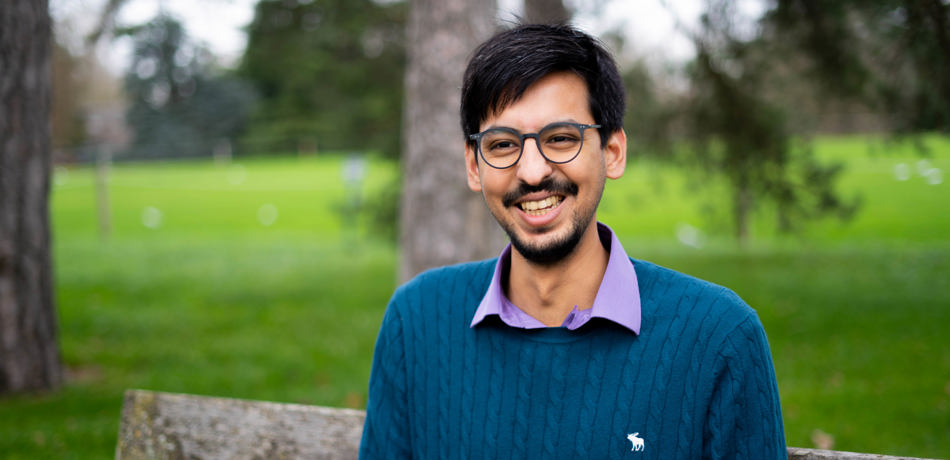 Whilst engaged in need-led innovation in Senegal in 2020, Mihir Sheth realised that loss of muscle strength resulting from being ventilated meant some patients spend up to twice as long on ventilators as would otherwise be necessary.
Then a Global Insight Fellow with Professor Jeroen Bergmann's Oxford Healthtech Labs, Mihir and other members of the team (Dr. Myra Malik and Abdoukhadre Sall) were spending time in Senegal assessing healthcare issues and medical needs. He says, "When COVID-19 hit, we identified that there was a pressing need to get people off ventilators quicker, and the team and I started developing solutions for that need".
Mihir has recently been named one of 63 winners of the Young Innovators Award from Innovate UK and the Prince's Trust for further development of the idea that resulted - a non-invasive medical device to wean patients off ventilators quicker. The Award provides a stipend and living allowance, allowing him the time to work on developing the device further, as well as offering business mentoring and advice on commercialisation.
He says, "The Global Insight Fellowship was incredible in helping me bring me to where I am. The Need-Led Innovation methodology taught to us by Professor Bergmann and Daniel Mogefors really helped our team zero in on the problem, and they mentored us on breaking down a difficult and multifactorial problem into small discrete chunks that could be solved. I'm also incredibly grateful for the support provided by RegMetrics (previously Oxford Global Guidance) in helping us understand the regulatory pathways of the medical device - doing so early on has saved us a lot of time, effort and money".
His innovation, initially called RespiTrain and developed in large part due to the need identified during his time as a Global Insight Fellow, is now growing into a company called Inspiritus Health, with Professor Bergmann in an advisory role. Mihir adds, "The Innovate UK Award is critical in providing me with the advice and connections for our next steps, which include engaging patients, healthcare professionals and staff to get feedback on our designs and test more iterations of the prototype to ensure that it is safe, effective, comfortable and simple to use. We are looking to expand the team in order to better design the product, conduct trials, and refine the business case".
Alongside working to take his concept from idea to working prototype and later to market, Mihir continues to be involved in biomedical engineering research at the Department. He is currently working with Professor Eleanor Stride in the Institute of Biomedical Engineering to test the efficacy of using Oxygen Nanobubbles to alleviate breathlessness in patients with chronic lung disease.