08 Sep 2022
Engineering DPhil Liliane Momeni receives Google PhD Fellowship
The awards are presented to exemplary PhD students in computer science and related fields and directly support graduate students as they pursue their PhD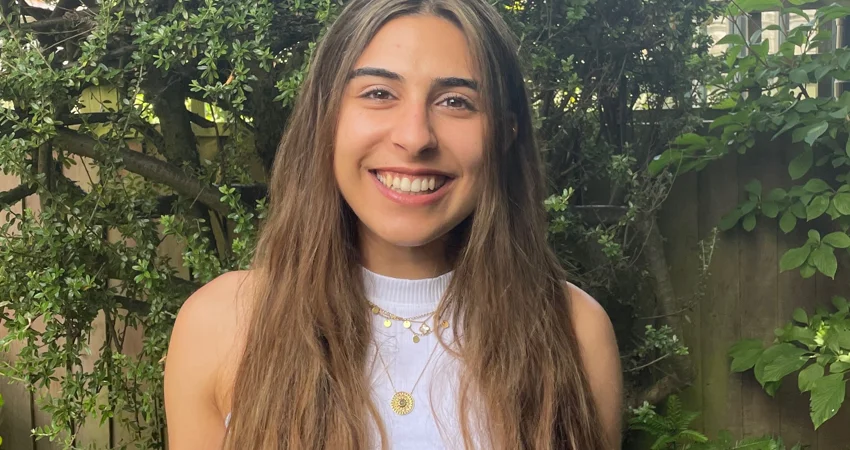 Engineering DPhil Liliane Momeni is one of the recipients of the 2022 Google PhD Fellowships, in the Machine Perception, Speech Technology and Computer Vision category. Google PhD Fellowships directly support graduate students as they pursue their PhD, as well as connect them to a Google Research Mentor. The award covers full tuition, fees, and a stipend for the school year.
The Google PhD Fellowship Program was created to recognize outstanding graduate students doing exceptional and innovative research in areas relevant to computer science and related fields. Fellowships support promising PhD candidates of all backgrounds who seek to influence the future of technology.
Liliane Momeni is a fourth year DPhil student in the Visual Geometry Group (VGG) at the University of Oxford, supervised by Professor Andrew Zisserman. She is interested in vision and language, in particular in the context of sign language. Her research so far has made progress on the task of 'sign spotting', where the aim is to identify where a particular sign has been performed in a sign language video. Her work takes steps towards enabling applications that have been identified as important among members of the deaf community. Previously she studied the MEng in Engineering Science at Oxford.
Liliane attended the online Google Fellowship summit in July this year to mark the official commencement of the program, when the students were introduced to their Google Research Mentor. She says, "I'm very honoured to have been awarded a Google PhD Fellowship in Machine Perception. I'm thankful for the support of my advisor and collaborators. I am excited to meet other recipients and use the award to further research in vision and language, in particular in the context of sign language."
Google commented on the awards, "Google is pleased to confirm the recipients of the North American and European Google PhD Fellowships for 2022. These awards have been presented to exemplary PhD students in computer science and related fields. We have given these students unique fellowships to acknowledge their contributions to their areas of specialty and provide funding for their education and research. We look forward to working closely with them as they continue to become leaders in their respective fields."