21 Jul 2022
DPhil student honoured with Diana Award
Engineering Science DPhil student and Rhodes Scholar Nadja Yang wins award for social action with her engineering, sustainability and intercultural work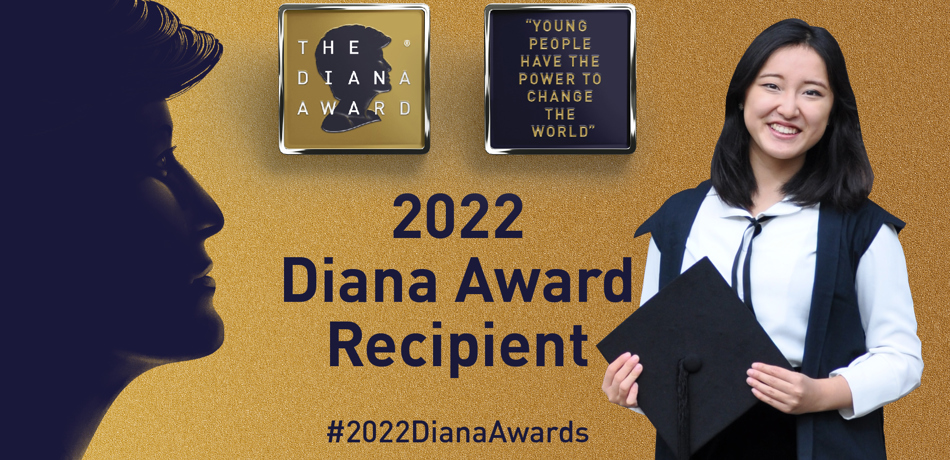 Engineering Science DPhil student Nadja Yang is honoured with the highest accolade a young person can achieve for social action or humanitarian efforts – The Diana Award. Recipients of the award are celebrated for their efforts in going above and beyond in their daily life to create and sustain positive change.
Established in memory of Diana, Princess of Wales, the Award is given out by the charity of the same name and has the support of both her sons, The Duke of Cambridge and The Duke of Sussex.
"Her legacy encourages me to live her mission and continue changing the world around me for the better"
Award recipients have been put forward by adults who know the young people in a professional capacity and recognised their efforts as a positive contribution to society. Through a rigorous nomination process, these nominators had to demonstrate the nominee's impact in five key areas: Vision, Social Impact, Inspiring Others, Youth Leadership, and Service Journey.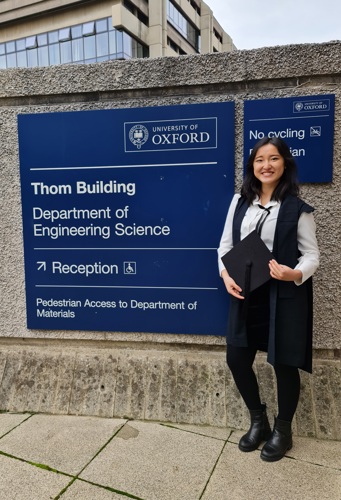 Nadja has positively changed the lives of thousands of people through her engineering, sustainability and intercultural work. She is the president of the 'European Young Engineers' (EYE), the largest European non-profit organisation of its kind that represents over 500,000 members, bridging the gap between policy and technology. Deeply passionate about saving the planet and its people, she believes engineering technologies are key to tackle grand challenges like global warming and COVID-19. As young engineers are often barely represented in youth activism or policy to date, she provides a platform to speak up and create innovative solutions.
Nadja tells us, "Despite only learning about her legacy from others, I know that she was always keen to engage in charitable work and never ceased to do good for humanity. She was described as the 'epitome of a changemaker' and believed that young people had the power to change the world. Her legacy encourages me to live her mission and continue changing the world around me for the better."
"Let's keep up our work and make the world more liveable through engineering!"
Tessy Ojo CBE, CEO of The Diana Award, says, "We warmly congratulate our new Diana Award recipients from the UK and across the world who are changemakers for their generation. It is especially poignant as we remember Princess Diana twenty-five years on. We know by receiving this honour they will inspire more young people to get involved in their communities and begin their own journey as active citizens." 
The charity fosters, develops and inspires positive change in the lives of young people through four key programmes which include; a mentoring programme for young people at risk, a youth-led anti-bullying ambassadors campaign, a collaborative Changemakers programme that aims to reimagine mental health support for young people from racialised communities and this prestigious award which publicly recognises young changemakers.
Nadja concludes, "Thank you so much for this immense honour. … Thank you, Prince William and Prince Harry, for your personal congratulations. Thanks to the incredible EYE team with whom I share the award. Let's keep up our work and make the world more liveable through engineering!"
The award ceremony can be viewed online