15 Nov 2023
Dr Elnaz Azizi shortlisted for the Rising Stars Women in Engineering
Taking place in Tokyo between the 20th-22nd November 2023, the Asian Deans' Forum brings together women in engineering from all over the world interested in advancing their careers in academia in Asia.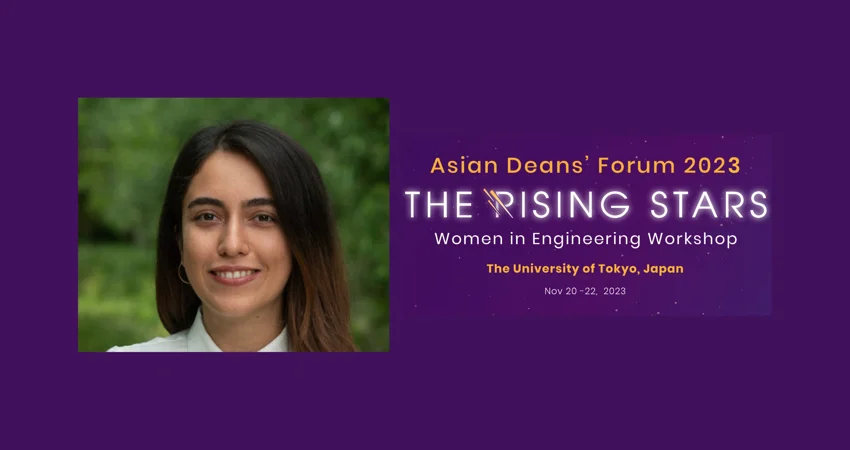 The Asian Deans' Forum comprises of representatives from Engineering schools across 7 top Asian universities who meet to share the development of engineering knowledge with the aim of leading in the field for the 21st century. 
A postdoctoral researcher within the Energy and Power Group, Elnaz started her Schmidt AI in Science Fellowship in April of this year, applying machine-learning methods in a practical context within smart local energy systems. Extracting actionable insights from the aggregated load at substations level plays an important role in the planning and operation of the distribution grid, however several challenges impact current work, including an increasingly complex system plus high cost and low privacy due to the need for supervised learning techniques.
Elnaz's project leverages pattern recognition and clustering techniques to ease sensing and communication infrastructure requirements, as well as increasing the accuracy of information extraction. The methods will be applied to real substations' load datasets from the Oxfordshire distribution system and tested in different simulated scenarios.
"To be named a rising star in women engineering is not just about my personal accomplishments, but also about serving as an inspiration for other women in the field. This recognition empowers me to continue pushing boundaries and encouraging more women to pursue careers in engineering."