26 Sep 2022
Engineering Professor elected as Royal Academy of Engineering Fellow
New Fellows are nominated and elected by existing Fellows in recognition of their outstanding and continuing contributions to the profession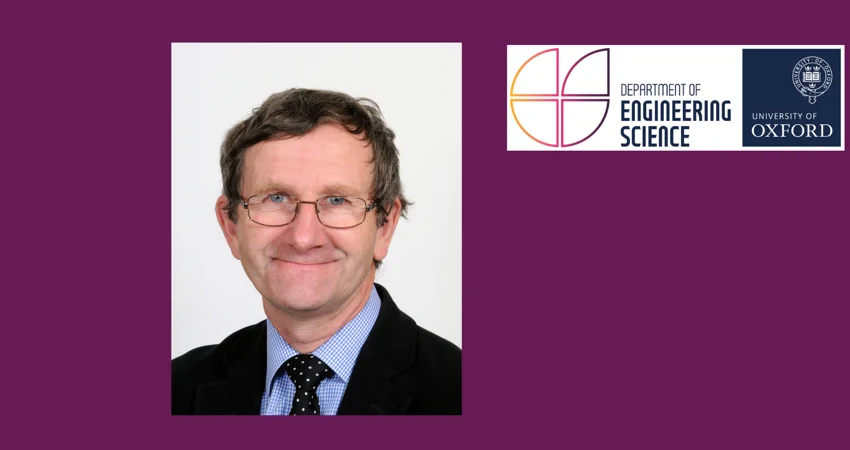 Each year, up to 60 Fellows are typically elected to the Fellowship as well as up to 10 International and five Honorary Fellows, in recognition of their outstanding and continuing contributions to the profession. They are distinguished by the postnominals FREng and HonFREng respectively, and join a community of almost 1,700 eminent engineers on a mission to use the power of engineering to build a sustainable society and create an inclusive economy that works for everyone.
Professor David Hills has made significant contributions to the fields of contact mechanics, fracture mechanics, and their intersection in the subject of fretting fatigue, one of the major causes of the nucleation of cracks. His efforts span both experimental and theoretical investigations, and have led to a much deeper understanding of the causes, and means of avoidance of, crack nucleation. His current work is widening and deepening understanding of the properties of contact problems.
He has strong links with a number of industries where structural integrity is paramount, and is Director of the Rolls-Royce Solid Mechanics University Technology Centre at Oxford, with which he has been associated since its inception in 1989. He is editor-in-Chief of the International Journal of Solids and Structures, and been a member of its editorial board for well over thirty years, and has published four monographs in contact mechanics, fretting phenomena, and the modelling of cracks. David Hills is a Fellow of Lincoln College, Oxford, where he is tutor in Engineering Science, and has held most college offices during his tenure.
The new Fellows will be formally admitted to the Academy at a special ceremony in London on 8 November, when each Fellow will sign the roll book.
Head of Department for Engineering Science, Professor Ronald Roy, said: "David has been a mainstay on the Engineering Science Faculty for over 35 years. His work on the fracture mechanics in general — and the nucleation of cracks in particular — delivers broad impact, as does his role as the Director of the Rolls-Royce UTC in Solid Mechanics. It is indeed fitting to see these contributions acknowledged by the Royal Academy of Engineering, and the Department offers David our thanks and heartfelt congratulations."