24 Oct 2018
Engineering Science Academics lend their expertise at Oxford Energy Day event
The Oxford Energy Network recently hosted their seventh annual Oxford Energy Day at the Oxford University Museum of Natural History, with two professors from the Department of Engineering Science on hand to lend their expertise.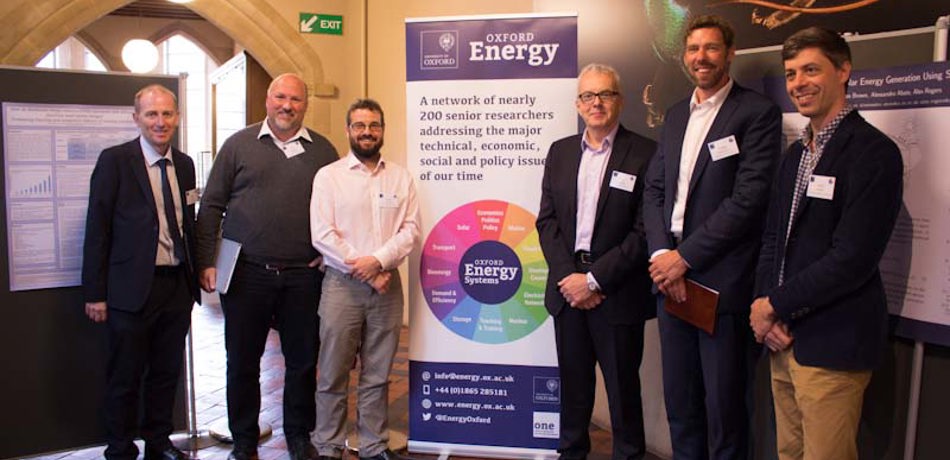 The Oxford Energy Network is a collaboration of over 200 senior researchers from across the University of Oxford, working across academic boundaries to develop holistic solutions to the challenges of providing safe, clean energy for all.
Nick Eyre, Director of Energy for the University and convenor of the group, explained: "Some of our biggest challenges are fundamentally interdisciplinary challenges; we try to put people together to address the major technical, economic, social and policy issues of our time." The keynote speech, 'Digitisation and Disruption: Catalyst for Innovation?' was delivered by Laurence Carpanini, IBM's Director of Smart Energy Solutions, Europe.
Speakers from academia and industry delivered presentations on a shared theme, before each session concluded with a panel discussion at which delegates took questions from the researchers in the audience.
Representing the Department of Engineering Science were Professor David Howey, Associate Professor in Engineering Science (Electrical Engineering) and Professor David Wallom of the Oxford e-Research Centre.
Professor Wallom's work revolves around Energy and Environmental ICT, and he joined a panel discussion on Digital Change and Energy Consumption. Following talks from industry leaders including David Ferguson (Head of Digital Innovation at EDF Energy) and Dr Howard Porter, CEO of UK electrical manufacturing body BEAMA, he took to the stage to take questions.
The panel aimed to answer the question 'what do people actually want?', and looked at the development of smart meters and machine learning, asking how much consumers are likely to engage with the powerful technology that is being developed.
He explained: "My research has involved looking at how we can engage businesses with energy consumption and reduction, particularly the retail sector – for whom energy is their second-largest expenditure after staff costs. It is essential that they are able to better understand the drivers of consumption in their business model." Also, with the costs of energy theft estimated to be up to an eye-watering £400m a year, David predicts that the use of smart meters and how we use the data they generate could have a marked effect on both the energy retailers and their customer businesses' bottom line, and as such is likely to be a key driver of their uptake.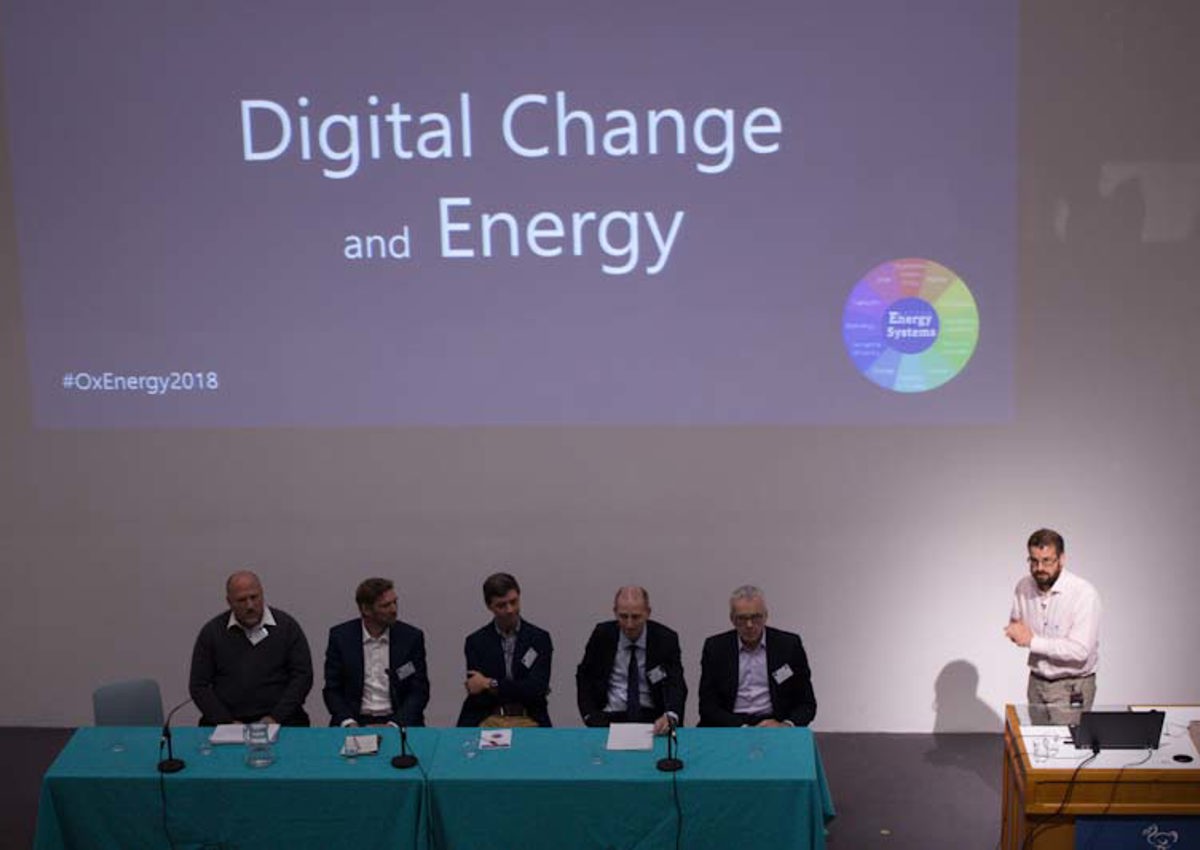 After delegates took some time out to network over lunch, they returned to the lecture hall for a session which explored the way in which the electricity network is set to be transformed by new digital technology.
Joining that panel was Professor David Howey, answering the question 'what does the system actually need?' David's research aims to improve the performance and lifespan of batteries, making use of data to deliver better energy storage from electric vehicles to off-grid systems in Africa.
"Consumers of energy in developing countries want what we want," he explained to the audience. "They want to charge their phone, they want lighting, they want things to work reliably. We're implementing machine learning approaches to predict battery failure from big data sets before it actually happens."
The eighth Oxford Energy Day will take place in 2019. Until then, the Oxford Energy Network will continue with their interdepartmental collaborations, and researchers from the Department of Engineering Science will continue to bring their expertise to bear.