11 May 2020
Professor Jin-Chong Tan awarded prestigious European Research Council Proof of Concept Grant
To engineer a revolutionary sensor device exploiting a novel photoluminescent nanomaterial discovered in his research group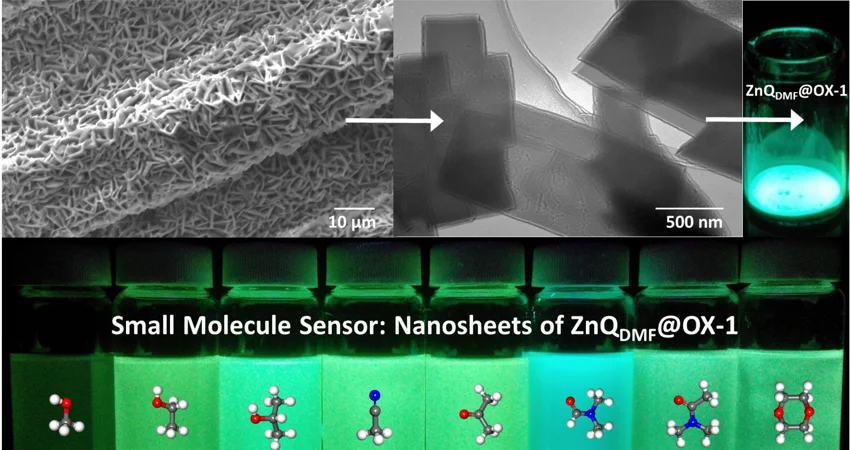 Professor of Nanoscale Engineering Jin-Chong Tan has been awarded a prestigious European Research Council (ERC) Proof of Concept Grant 2020 to engineer a revolutionary sensor device exploiting a novel photoluminescent nanomaterial, discovered in his research group at the Department of Engineering Science.
The challenge is to achieve low concentration ppm-level detection of volatile organic compounds (VOCs). Such a compact sensor could be deployed for toxic VOC detection in industry and sustainability applications, or, for use in diabetes diagnostics in the personal healthcare and biomedical sectors. Previously, none of the commercial VOC sensors in the market could fulfil the requirements of high sensitivity, high selectivity, and low cost all at once.
ERC Proof of Concept funding is made available to establish proof of concept of an idea generated in the course of an existing ERC-funded project, for example to establish viability or identify technical issues. The LUMIVOCS project will de-risk the proposed technology by delivering proof-of-concept data needed to move forward towards a commercial application. The project will involve the engineering and prototyping of a compact VOC sensor device and evaluation of detailed sensor performance. The research will address key challenges such as manufacturability, sensor lifetime, and mechanical resilience. The project will be conducted in collaboration with two industrial partners who will provide technical input and lend direction to the work for future commercialisation.
Recent publications related to this project:
A.K. Chaudhari and J.C. Tan, "Dual-Guest Functionalised ZIF-8 Framework for 3D Printing White Light-Emitting Composites", Advanced Optical Materials, 8, 1901912 (2020). https://onlinelibrary.wiley.com/doi/full/10.1002/adom.201901912
A.K. Chaudhari, B.E. Souza, and J.C. Tan, "Electrochromic Thin Films of Zn-based MOF-74 Nanocrystals Facilely Grown on Flexible Conducting Substrates at Room Temperature", APL Materials, 7, 081101 (2019). https://aip.scitation.org/doi/10.1063/1.5108948
More about the ERC Proof of Concept Grants