30 Oct 2023
First cohort of Optiver Foundation Scholars arrive in Oxford
The University of Oxford are pleased to welcome the first cohort of Optiver Foundation Scholars to Oxford as part of this new international postgraduate scholarship programme for women in science, technology, engineering and mathematics (STEM).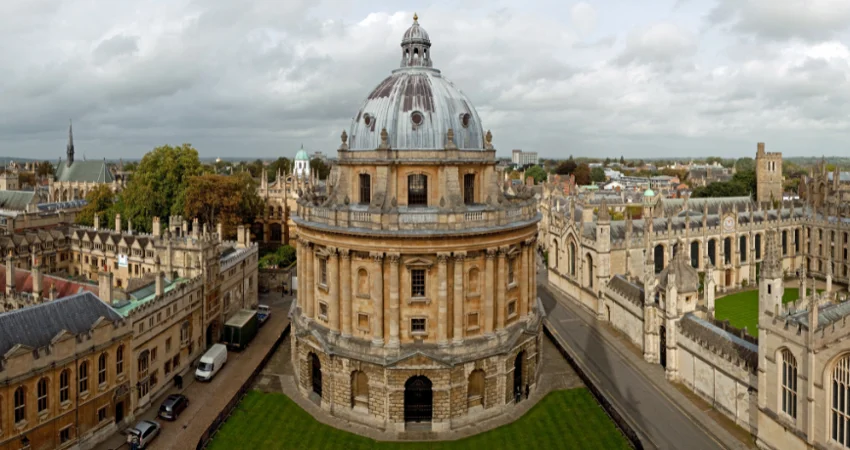 Six scholars have commenced their studies in subject areas such as Mathematics, Statistical Science, Theoretical Physics and Energy Systems. The first cohort is made up of students from countries around the world, including Bangladesh, Colombia, Lebanon, Morocco and Nigeria.
Oxford is committed to nurturing the global researchers, academics and scientific leaders of the future. However, financial or other barriers are known to prevent some talented students from pursuing postgraduate study at the University. In STEM disciplines, additional barriers have resulted in lower participation of women on postgraduate courses – both internationally and at Oxford.
Thanks to the support of the Optiver Foundation, the scholarship programme is targeting support towards women from low- to middle-income countries. It will play an important role in increasing postgraduate diversity in STEM subjects at Oxford, as well as contributing to a more a diverse workforce in the longer term.
Professor James Naismith, Head of the Mathematical, Physical and Life Science Division at Oxford, said: 'We remain grateful to the Optiver Foundation for their support in establishing this fantastic new postgraduate scholarship programme at Oxford, which seeks to increase the diversity of our student body as well as the diversity of perspectives in STEM subjects. I would like to extend my welcome to the first cohort of Optiver Scholars and hope that their time in Oxford will be a launchpad to a wonderful career in the STEM sector.'
Charles Lui, Chairman, and Rashid Shah, Managing Director, of the Optiver Foundation, said: 'We are delighted that the first Optiver Foundation Scholars are about to commence their master's education at Oxford. We wish them all the best in their studies and look forward to hearing their stories unfold. We're pleased that we can support them in pursuing their interests in STEM.'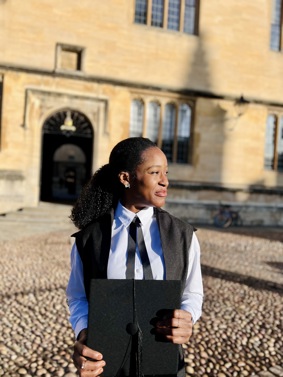 Applications open for 2024/25
Applications for next year's Optiver Foundation Scholarship Programme are now open. A second round of scholarships will be awarded to students applying to one-year masters' courses within the Departments of Statistics, Computer Science, Physics, Chemistry and Engineering Science, or the Mathematical Institute. Female applicants from low- and middle-income countries will be considered for the awards, which provide full financial support to cover course fees and a stipend for living costs. Scholars will also receive tailored induction activities, mentoring and on-course support.  More information about the Optiver Foundation Scholarships, including how to apply, can be found here.