15 Mar 2023
Innovative 'Heat Pump Ready' Neighbourhood Roll Out In Oxford
Clean Heat Streets project to install up to 150 heat pumps in Rose Hill, Oxford, ultimately aims to save time, money, and resources to encourage more people to adopt heat pump technology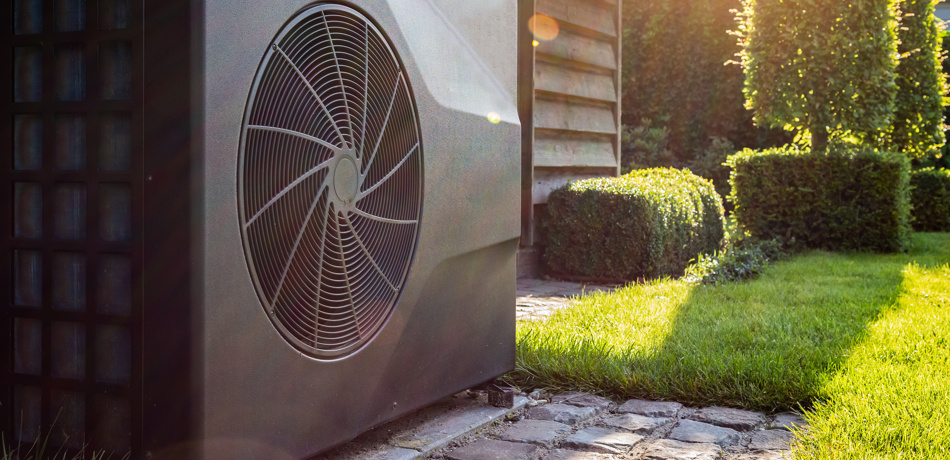 The Environmental Change Institute and Oxford e-Research Centre at the University of Oxford are part of a consortium which has been awarded £3.35million for the Clean Heat Streets project in Oxford City, as part of the UK government's Heat Pump Ready funding programme.
The consortium consists of Samsung, Oxford Brookes University, Oxford City Council, Oxfordshire County Council, Scottish and Southern Electricity Networks (SSEN), GenGame, Passiv UK, local heat pump experts, Alto Energy and Rose Hill and Iffley Low Carbon group.
Oxford has an ambition to become a net zero carbon city by 2040 - ten years ahead of the Government's targets. To achieve this, tackling Oxford's building emissions is key. As buildings are responsible for roughly 60% of emissions, it has been identified that over 30,000 air-source heat pumps need to be installed across the city by 2040. The Clean Heat Streets project aims to explore how key barriers to heat pump uptake can be overcome by exploring solutions on a street-by-street basis, rather than an individual home approach.
Dr Nick Banks, Postdoctoral Researcher in Local Energy Systems at the Environmental Change Institute at the University of Oxford, said: "Mass installation of heat pumps over the coming years is critical to decarbonising domestic heating whilst also offering the potential for lower heating bills in the medium term. But, it's clear that business as usual is totally inadequate to meet the needed installation rates. So, we are delighted to be part of this ground-breaking project which harnesses the power of local communities and collective action to drive down costs and to build local capacity to adopt this key technology."
The project builds upon the work of a six-month feasibility study which developed an innovative local area energy mapping approach to identify suitable homes for installing heat pumps and explored the key barriers to heat pump uptake in the Rose Hill area of Oxford. As part of the project, local heat pump experts, Alto Energy, have designed a customer journey and a supply chain, working with Samsung Climate Solutions, to create a more streamlined approach.
By working to streamline the installation process, and through the economies-of-scale inherent in a street-by-street approach, the Clean Heat Streets project will be able to offer a lower installation cost to the homeowner. It will also explore how a large number of heat pumps can be installed within a particular area without causing problems to the network- for example, by causing very high peaks in demand for electricity on winter evenings. The project is working closely with the local Electricity Distribution Network operator (SSEN) to ensure smooth connection processes and avoidance of any network management issues.
The project has identified two electrical substations in Rose Hill connected to residential streets suitable for high numbers of heat pump installations. These electrical substations are part of the link in the chain that delivers electricity from generation to the 'grid edge', where it is used by households and businesses. The project is aiming to install 150 heat pumps across these substation areas.
Reproduced by kind permission of the Environmental Change Institute