14 Sep 2022
European research project will provide better batteries with a lower climate footprint
The University of Oxford is one of the research partners in the new IntelLiGent project, which aims to make battery production more affordable and environmentally friendly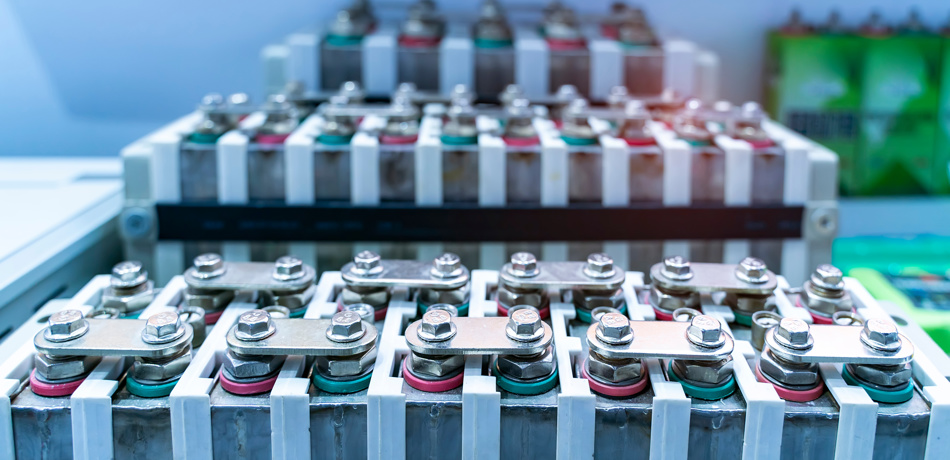 The three-year project, led by independent European research institute SINTEF, has 6.8 million euros in funding from the EU's research and innovation programme Horizon Europe. Project partners will collaborate on a new lithium-ion battery that will be piloted and scaled up to industrial production for use in electric vehicles.
To reach the target of reducing greenhouse gas emissions by at least 55 percent of the 1990-level by 2030, and for the EU to achieve climate neutrality by 2050, emissions from the transport sector must be reduced as quickly as possible.
Advanced battery technology plays a key role in the rapidly growing electrification of transport. The battery industry in Europe is growing and lithium-ion systems are expected to dominate the transport sector's market for advanced energy storage over the coming decade.
European battery demand is estimated to reach 200 GWh in 2025 and up to 450 GWh in 2030. To achieve this, the entire life cycle of batteries must be improved. Currently, lithium-ion energy density and longevity is good, but there is a need for further development to make production more affordable and reduce the carbon and resource footprint of production.
Senior researcher and head of SINTEF's battery laboratory, Paul Inge Dahl, explains, "Industry and the public are expecting batteries which provide good range and fast charging capacity, are safe and have a low cost. There is a strong need for industrial development of next-generation batteries".
SINTEF coordinates this exciting new project, with industrial partners Volkswagen, Norwegian Vianode, Custom Cells, Millor Battery, Haldor Topsøe A/S and E-Lyte Innovations. Alongside the University of Oxford, the research partners are the Austrian Institute of Technology (AIT), the Institut de Recerca en Energia de Catalunya, and the Swiss Federal Laboratories for Materials Science and Technology.
David Howey, Professor of Engineering Science (University of Oxford) says, "We're excited to be bringing our battery modelling and parameterisation expertise to this project and will work closely with SINTEF on new methods for automating the analysis and post-processing of test data to generate new models and insights and accelerate progress towards optimal designs."
The production of battery cells will take place through sustainable processing where solvents are replaced with water in the manufacturing of the electrodes. In addition, the project will focus on advanced development of electrolytes and innovative concepts to prevent capacity loss.
"We will eliminate the use of cobalt and natural graphite and reduce the need for nickel in the battery cells that will be made in this project. Instead, we will use an advanced high voltage lithium nickel manganese oxide positive electrode together with a synthetic silicon graphite composite negative electrode that is produced in Norway using renewable energy and therefore has a low CO2 footprint. These changes result in batteries with higher energy density, longevity and charging speed than today's state-of-the-art batteries", says Senior Researcher and Coordinator of IntelLiGent, Nils Peter Wagner.