08 Nov 2019
New Commonwealth Shared Scholarship for MSc Energy Systems announced
Fully-funded scholarship will support student from developing Commonwealth countries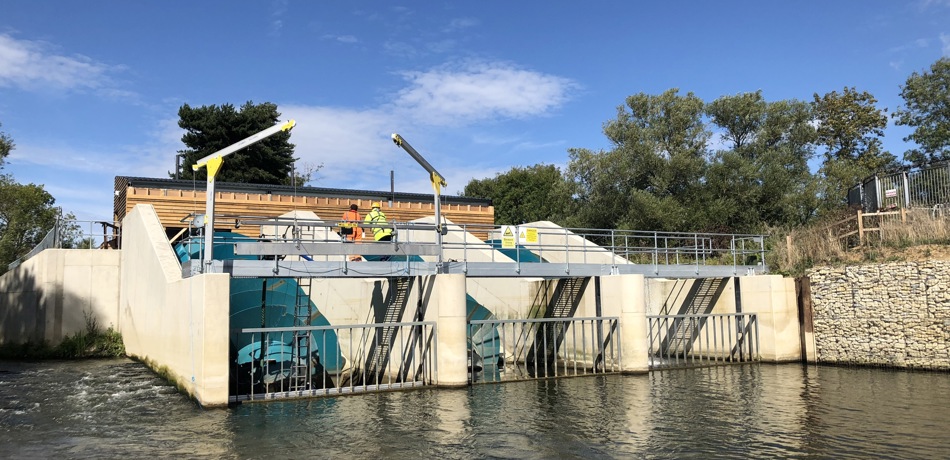 A new fully-funded scholarship for the Department of Engineering Science's taught MSc in Energy Systems has recently been announced. It is jointly funded by the UK Department for International Development (DFID) and the University of Oxford and will support students from developing Commonwealth countries who would not otherwise be able to study in the United Kingdom. The scholarship covers course fees and a grant for living costs for full-time students of at least £13,320.
The scholarship is available for applicants who hold British Protected status or are nationals of (or have been granted refugee status by) and are ordinarily resident in one of the following developing Commonwealth countries, as specified by the Commonwealth Scholarship Commission:
Bangladesh, Cameroon, Eswatini, Ghana, India, Kenya, Kiribati, Lesotho, Malawi, Mozambique, Nigeria, Pakistan, Papua New Guinea, Rwanda, Samoa, Sierra Leone, Solomon Islands, Sri Lanka, Tanzania, The Gambia, Tuvalu, Uganda, Vanuatu, or Zambia.
The MSc Energy Systems course is the first of its kind, giving students the chance to study alongside the researchers who make Oxford a globally-recognised leader in the energy systems field.
Transitioning energy systems towards cleaner sources, while growing the provision of energy to over 1.3 billion people currently without access to electricity and maintaining the quality of supply for those with access, is one of the biggest challenges of the 21st century. This is particularly the case in developing countries where the desire and need for reliable, stable and cost-effective energy systems must be balanced against the necessity of restraining as much as possible the use of CO2 emitting sources.
Equipping future generations with the best possible appreciation of the complex interdisciplinary challenges for energy system development is an important step towards ensuring that industry and government policies can address these challenges effectively.
The MSc Energy Systems will develop a new kind of systems thinker to address this fundamental transformation, someone who combines excellence with interdisciplinary breadth, utilising Oxford's strengths across physical and social sciences in this area, and its global leadership position in interdisciplinary energy research.
The course will produce scholars who understand the issues around energy in their broadest forms, from the technical supply side to managing energy transportation and marketing. They will combine this knowledge with strength in energy-related social sciences to comprehend how an energy transition can impact society at all levels.
About the scholarship
Awards are made for the full duration of your fee liability for the full-time 1-year MSc Energy Systems.
Details of full eligibility criteria and how to apply (including the application form for this scholarship) are available on the Commonwealth Scholarship Commission's website.
To be considered for this scholarship, you must:
Complete the online scholarship application form issued by the Commonwealth Scholarship Commission by 16:00 (GMT) on 18 December 2019.
Submit your application for the MSc Energy Systems by 12:00 midday (GMT) on Friday 24 January 2020.
Selection is expected to take place by July 2020.
For more information on the MSc Energy Systems, please e-mail mscprogrammes@eng.ox.ac.uk.