16 Jun 2022
Oxford research teams to benefit from share of £7m UKRI award
The University has been awarded more than £7 million from UK Research and Innovation's Impact Acceleration Account (IAA), which supports the 'best, brightest and most disruptive ideas' from UK research institutions, including funding for engineering and physical science innovation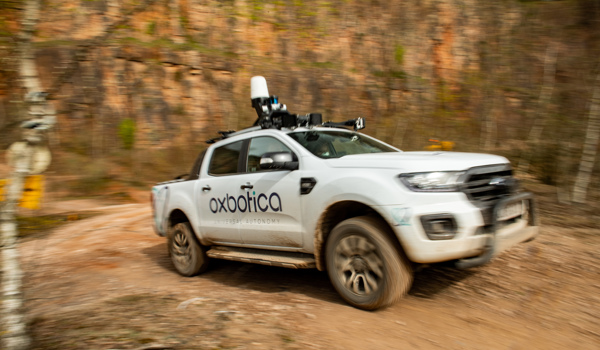 The announcement, made yesterday, means the University has been awarded the largest amount of IAA funding in the UK, to jumpstart knowledge exchange, translation and commercialisation of research across all disciplines.
The award includes £5,136,458 from the Engineering and Physical Sciences Research Council (EPSRC) IAA, for the period 1st April 2022 to 31st March 2025, and £150,000 for the same period from the Science & Technology Facilities Council (STFC). A further £100,000 has been awarded by the Biotechnology and Biological Sciences Research Council (BBSRC) IAA to fund one year of 'pathfinder support' for research carried out across the MPLS and Medical Sciences Divisions.
The largest, EPSRC portion of the University's award is a block grant that can be applied across a range of disciplines to support innovative research and commercialisation of new ideas within engineering and physical sciences.
Professor Patrick Grant, Pro-Vice-Chancellor for Research and Vesuvius Chair of Materials, said: "We are delighted to receive this funding from across the UKRI research councils. Many thanks to the researchers and professional services staff involved in supporting the applications that have led to this award."
"This vital, flexible support across a wide range of disciplines enables our talented people and teams to explore ideas related to pressing societal challenges and exciting technological opportunities. I look forward to following progress as we use these funds to connect research discoveries to prosperity, social and cultural benefits, public policy and public good."
Now in its tenth year, the UKRI IAA programme has provided early-stage support to Oxford start-ups that are now established global businesses, including two spinouts from the Department of Engineering Science.
Oxbotica
At the Oxford Robotics Institute, part of the Department of Engineering Science, the IAA has supported partnerships and trials of new technologies with industrial partners. The IAA was vital in developing prototypes and utilising key technologies which led to the commercial success of Oxbotica. This spin-out now employs 170 staff and has a turnover of £20 million.
The IAA enabled the team to explore diverse uses for its technology and facilitated its engagement with the UK Space Agency, which resulted in its code being licensed for the EXOMARS project.
OxVent
In March 2020, the Government announced the Ventilator Challenge, a call-to-arms to meet the upsurge in demand for ventilators caused by the COVID-19 pandemic. A cross-disciplinary team from King's College London and University of Oxford harnessed IAA funding to prototype, test, and up-scale a design for a simple, safe, and low-cost ventilator in rapid time. By June, the new ventilator, the OxVent, was selected as one of 16 out of 5,000 bids to join the challenge.
From there, the team worked closely with Smith & Nephew Plc who shared their expertise on medical device manufacture to help bring the OxVent to regulatory and production readiness. This team has now founded OxVent Ltd., a social enterprise to help developing countries meet ventilator demands during the COVID-19 pandemic and beyond.