15 Feb 2023
Oxford researchers to contribute to Pioneering Places study on Oxford's transition to Net Zero
University of Oxford researchers will work with a range of local partners on a feasibility study aimed at improving our understanding of systemic changes required to accelerate the preparation of Oxford's homes for a zero-carbon energy system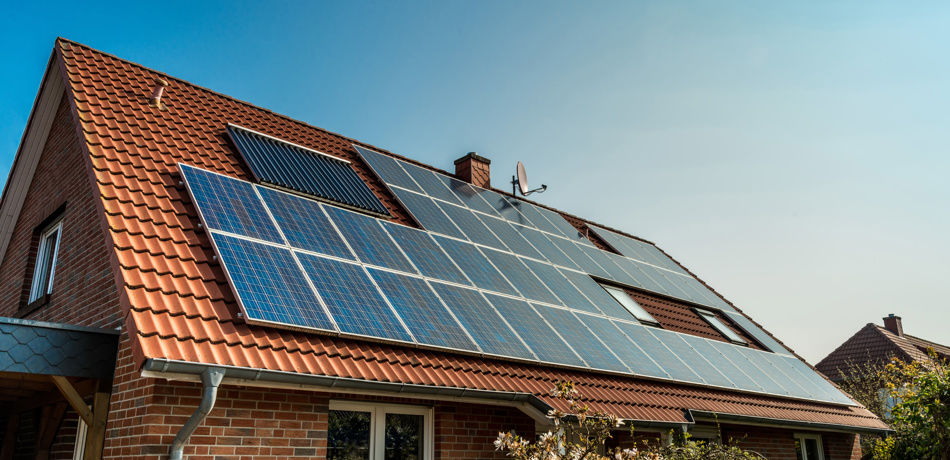 Oxford has been recognised as a Net Zero leader in combatting climate change by Innovate UK's national Pioneering Places initiative, having been awarded £75,000 feasibility funding for a multi-sector energy systems study. The grant will fund a two month investigation into how Oxford can take its next steps towards achieving Net Zero, by addressing specific challenges for the commercial, industrial, and domestic sectors. It will look at issues around power, heat, mobility, product manufacturing and energy consumption.
The city of Oxford has a goal to achieve Net Zero carbon emissions across the city as a whole by the year 2040 - ten years ahead of the legal deadline for the UK set by Government.
The successful funding bid was led by Oxford City Council and the Low Carbon Hub, which is co-located with some of the University's key net-zero research facilities at Osney Mead. It will explore the creation of a new 'one-stop-shop' for residents and businesses seeking retrofit services for their homes and premises, while also strengthening the local supply chain - through an innovative 'FutureFit' concept. The 'FutureFit' approach includes utilising smart technology and design, to make it easier for businesses and residents to make changes that will help reduce energy consumption.
Oxford University's role is to understand systemic requirements for accelerating the upgrading of Oxford's homes to be ready for a zero-carbon energy system. The researchers will explore energy efficiency measures and low-carbon technologies such as heat pumps, photovoltaics, electric vehicles and batteries, to improve our understanding of an optimum mix of technologies might look like.
Professor Malcolm McCulloch, interim Director of the ZERO Institute, says, "This study builds further upon our close collaboration with the City Council and the Low Carbon Hub and brings in new partners. The collaboration is underpinned by The Energy Systems Accelerator (TESA) at Osney Mead, where our co-location with local partners is generating new thinking."
With buildings accounting for approximately 60% of the city's carbon footprint, a particular area of focus and challenge includes the retrofitting of Oxford's diverse buildings.
Nick Eyre, Professor of Energy and Climate Policy, Environmental Change Institute and Climate Advisor to Oxford City Council, says: "Retrofitting Oxford's building stock to a zero-carbon standard is the single largest and most difficult challenge in eliminating the city's emissions by 2040. It requires retrofit supply chains to be expanded and upskilled, in parallel with developing advice services and approaches to financing suitable for the wide range of variety of building types and tenures. The Pioneering Places funding provides an opportunity to begin that process."
Other local partners involved in the study alongside Lucy Group, Oxfordshire County Council, and Oxford Brookes University, as well as ODS, Centre for Net Zero, and Arup.