02 Mar 2022
Oxford Robotics Institute collects off-road data in Scottish Highlands
ORI researchers travelled to Scotland in November for a second round of off-road AV data collection for the Sense-Assess-eXplain (SAX) project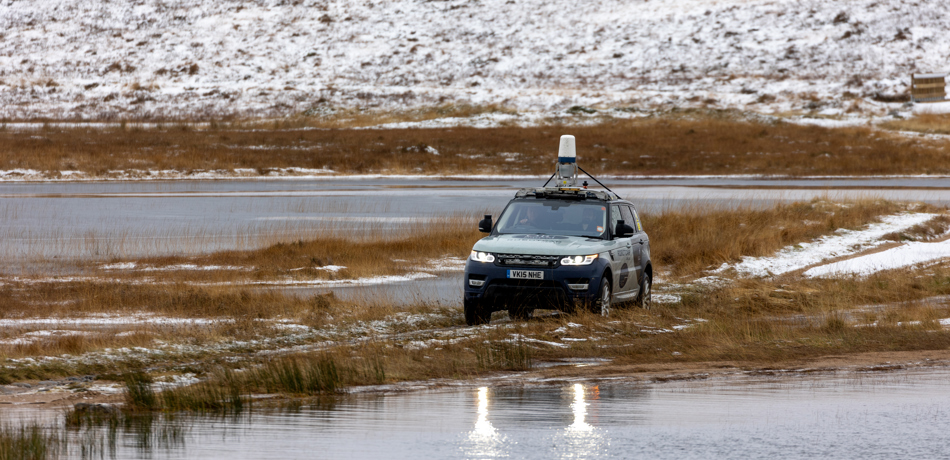 Following the first successful trip to the Scottish Highlands in March 2021, members from the Oxford Robotics Institute (ORI) travelled to Scotland in the last week of November for a second round of off-road data collection within the scope of the Sense-Assess-eXplain (SAX) project. The SAX project focuses on off-road and on-road scenarios towards trust and assurance of autonomous vehicle operations. The project investigates robust and reliable sensing and perception in severe and changing weather conditions while assessing and optimising the performance of the autonomous system. Aiming to generate causal explanations, a range of driving scenarios are being considered, making this data collection exercise essential for the project. The purpose of ORI's trip to the Scottish Highlands was to collect data from the on-vehicle sensors in adverse and extreme weather conditions while the car was driving on designated off-road vehicle trails.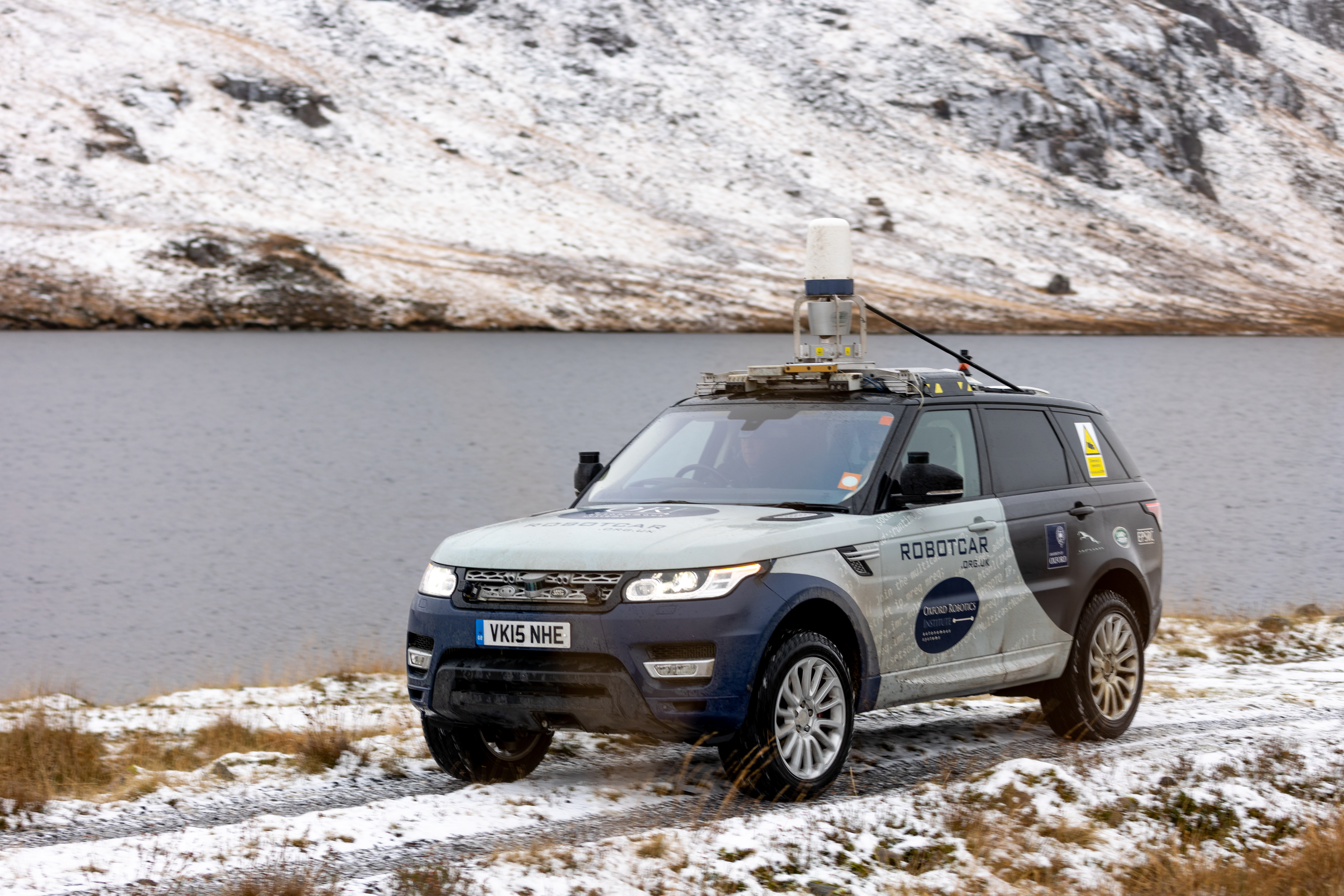 The vehicle used for these trials was the Jaguar Land Rover RobotCar. The sensor suite consisted of LiDARs and radars as ranging sensors, multiple cameras (stereo and monocular) and an Inertial Navigation System using an Inertial Measurement Unit and a Global Positioning System (GPS). Microphones were mounted in the wheel arches, collecting audio from driving on different road surfaces and adverse weather. To extract ground-truth information on the vehicle's path and position, a Leica laser tracker was used.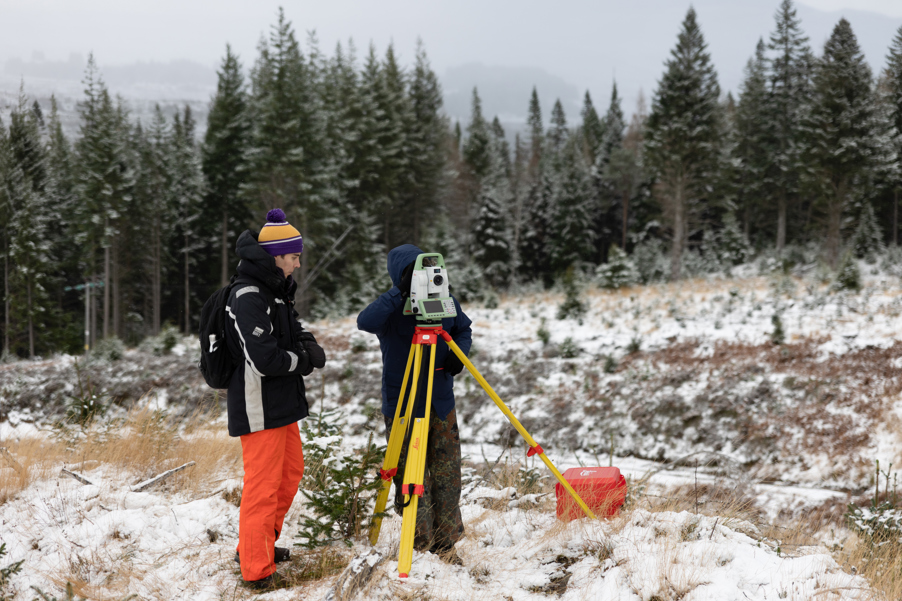 During the team's one week stay at the Scottish Highlands, the weather conditions varied from sunshine to fog to heavy rain, wind and snow, with temperatures dropping below zero degrees. These unique weather variations made this trip a success as not only did the team manage to collect rare and valuable data, but the members got to test and make good observations on the sensors' sensitivity and performance under these conditions.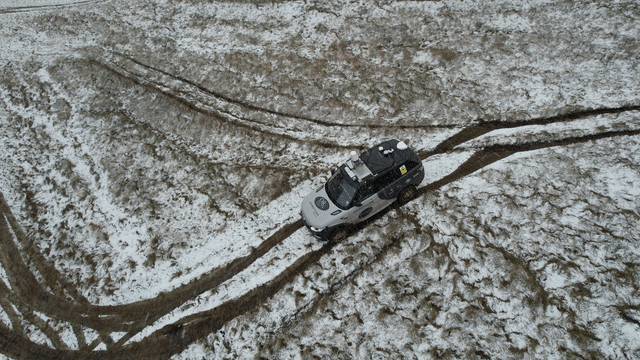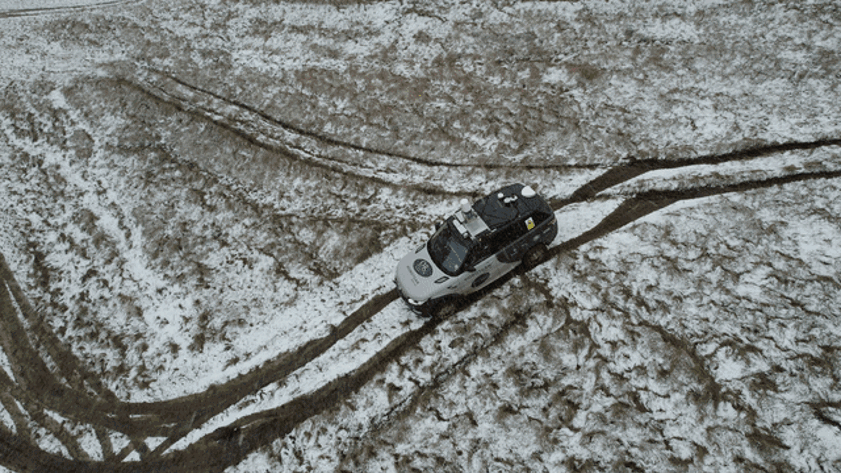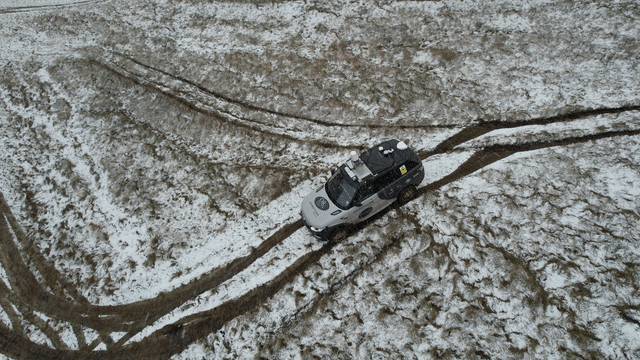 Moreover, data collection during daytime, dusk and nighttime allowed recording as many illumination variations as possible on each trail.