30 Jun 2021
Project championing cleaner energy production announced
The Energy Systems Accelerator pilot, to be based at Osney Mead in Oxford, is a world-leading multi-disciplinary hub, championing green innovation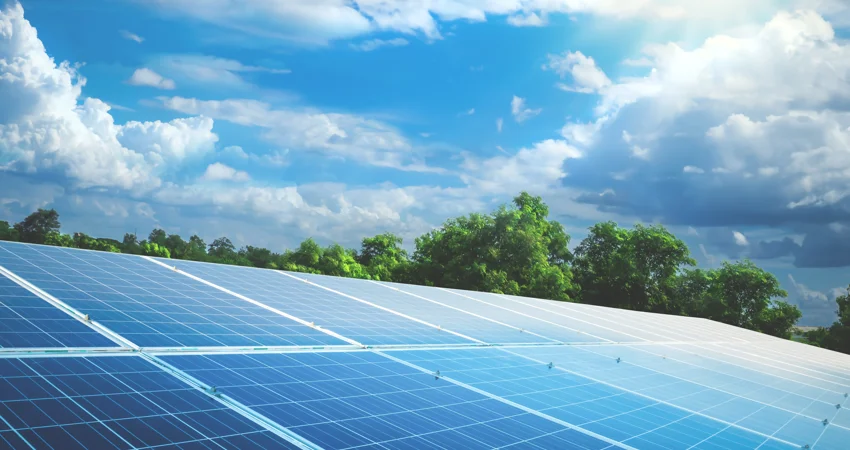 Confirmation of a new pilot project for an innovative energy systems accelerator – one of several schemes to have benefitted from government funding secured by the Oxfordshire Local Enterprise Partnership (OxLEP) – has been announced.
The Energy Systems Accelerator pilot – better known as Mini TESA – is a world-leading multi-disciplinary hub, championing green innovation. It will be based at Osney Mead in Oxford.
Mini TESA is one of several projects supported by the Government's Getting Building Fund, which aims to help kick-start the UK economy following the emergence of the Coronavirus.
The pilot project is set to transform Holywell House into a co-working space for up to 100 workstations (with social distancing), as well as being home to an ideas-exchange hub where different disciplines and organisations can develop radical thinking.
The pilot space will inform the final design and operational practices of a 'full TESA' project, bringing forward its benefits by a whole year. The pilot itself will create 102 new jobs for the Oxfordshire economy.
Once the pilot has proved to be successful and further funding is secured, the full TESA will then incorporate a 10,000m2 international facility where up to 800 practitioners, stakeholders and academics can work and interact, maximising creativity.
The full TESA is set to be net-carbon negative and located in the new Innovation District, which will regenerate the West End of Oxford.
The full TESA is a flagship project within the Oxfordshire Local Industrial Strategy – launched by OxLEP in September 2019 – which will underpin UK innovation in net-zero solutions, as well as pioneering energy systems.
By facilitating industry and academic collaboration across all energy sectors (electricity, heat and mobility), new approaches to clean growth can be deployed at scale and accelerated. This will drive clean growth nationally and internationally, helping to ensure the UK meets global targets.
OxLEP – working with the University of Oxford – secured £600,000 of funding for the Mini TESA project via the Getting Building Fund, with the total cost of the project being £630,000.
Professor Chas Bountra, Pro-Vice Chancellor (Innovation) for the University of Oxford, said: "The University is proud to be leading this project, bringing together engineers, scientists and social scientists from within the University to work closely with businesses and civic stakeholders.
"The Oxford innovation ecosystem is the perfect place for this collaboration to ensure we make the very best improvements to energy systems that will contribute to a zero-carbon future. Not only that, but TESA will support entrepreneurs building new businesses, create jobs, and encourage investment and economic growth in the local community and across the UK."
Professor Ronald A. Roy, Head of the Department of Engineering Science, added: "There is rapidly growing awareness of the crosscutting nature of energy systems science and technology. It is not something that can be effectively pursued by a single investigator, group or academic department.
"At its core, the Energy Systems Accelerator pilot is an interdisciplinary concept designed to accelerate the translation of basic research knowledge rooted in discrete disciplines to systems-level technological advances that will lead the zero-carbon transition. In addition, it will host our wildly popular MSc Energy Systems programme, thereby enhancing the interaction "cross-section" between students and world class researchers.
"The Department of Engineering Science is pleased to team with the Department of Materials and the School of Geography and the Environment in this exciting effort."