14 Feb 2020
Professor Lionel Tarassenko awarded Global Challenges Research Fund
GCRF award enables development of smartphone app to help diagnose pneumonia in children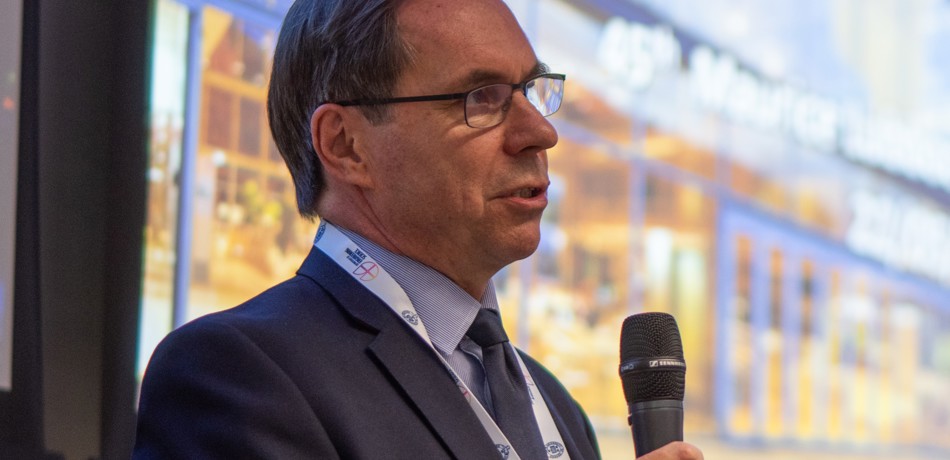 Professor Lionel Tarassenko is one of two Parks College Fellows to achieve their first collaborative success by winning a grant award from the Global Challenges Research Fund (GCRF). Parks College is a new graduate college at the University of Oxford, with a focus on 21st century interdisciplinary research.
The GCRF award provides funding to conduct a pilot study to develop a new smartphone app to help clinicians diagnose pneumonia among children in Africa. President of Parks College and Theme Lead for AI & Machine Learning, Lionel Tarassenko, will work with Chris Paton, Fellow in IT and Innovation, and a team of clinicians and engineers on the study. Their aim is to develop a reliable non-invasive diagnostic tool for pneumonia in children for use in low-resource settings such as Kenya using videos taken by healthcare workers' own smartphones.
Pneumonia is the single largest cause of death in children worldwide, now accounting for more deaths than malaria, tuberculosis and HIV/AIDS combined. While the global community has committed to achieve the target of ending preventable mortality caused by pneumonia by 2025, efforts have been hindered by the difficulty of accurate identification of key clinical features of the disease. Therefore, technologies that can both accurately and reliably identify signs of respiratory distress would be a major advance towards improving the efficiency and quality of clinical assessment and, ultimately, clinical outcomes for pneumonia.
Dr Paton will co-lead the project with Dr Ambrose Agweyu, a paediatrician and Head of Epidemiology and Demography at the KEMRI-Wellcome Trust Research Programme (KWTRP) based in Nairobi, Kenya. Professor Tarassenko, Ms Dineo Mya Serame and Dr Mauricio Villarroel of Engineering Science will provide expertise on smartphone apps and machine learning, while Mike English, Professor of International Child Health at Oxford, and Conrad Wanyama from KWTRP in Kenya will provide additional clinical research expertise for the project.
The study will combine smartphone video data of breathing patterns with blood oxygen saturation and respiratory rate analysis to train new algorithms that can identify the clinical signs of pneumonia. The pilot study is currently being set up and has a target completion date of July 2020. Evidence of success will justify future applications for expansion of the study and the development of a prototype smartphone-based decision support tool.