05 Sep 2023
Professor Emilio Martínez-Pañeda receives European Research Council (ERC) Starting Grant
The ERC has announced 400 Starting Grants for young scientists across Europe to support cutting-edge research in a wide range of fields, from medicine and physics to social sciences and humanities.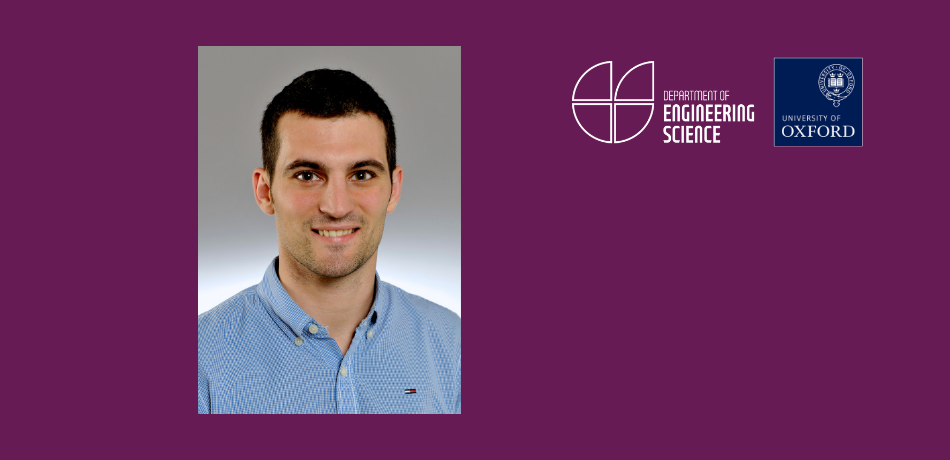 The ERC grants will help researchers at the beginning of their careers to launch their own projects, form their teams and pursue their best ideas. The competition attracted over 2,696 proposals, which were reviewed by panels of renowned researchers from around the world.
Professor Martínez-Pañeda's proposal, ResistHfracture, aims to develop a new generation of materials with intrinsic resistance to hydrogen embrittlement. Hydrogen is a core component of Net Zero plans but can damage metals by causing them to become brittle and fracture. This is currently one of the biggest barriers preventing hydrogen-based fuels from being adopted more widely and often leads to catastrophic failures across the transport, defence, construction, and energy sectors.
"I am delighted to be awarded an ERC Starting Grant. I am very grateful to my mentors, collaborators, and the members of my research group for their support and encouragement."
He says, "With the ERC Starting Grant, I will investigate whether a counter-intuitive approach can develop a new class of materials with inbuilt resilience to hydrogen-assisted damage. This will deliberately introduce defects that can act as 'beneficial traps', to limit hydrogen diffusion within the metal. To achieve this, the research will combine a wide range of experimental and computational techniques spanning the areas of solid mechanics, computational engineering, manufacturing, materials engineering, and physical chemistry."
Martínez-Pañeda joined the University of Oxford in September 2023 as Associate Professor in Engineering Science. His research spans a wide range of challenges lying at the interface between mechanics and other disciplines. He combines experiments, theory and computer simulations to develop mechanistic models that can reliably capture material deformation and fracture. His recent focus has been on addressing fundamental scientific challenges that can accelerate our transition to a net-zero carbon society and assist in tackling our energy and climate crises.
He adds: "I am delighted to be awarded an ERC Starting Grant. The ERC programme is unique in that it allows researchers to explore radical fundamental ideas that can carry a high risk, but can also be very disruptive. I am very grateful to my mentors, collaborators, and the members of my research group for their support and encouragement."
Emilio Martinez-Paneda (ox.ac.uk)