15 Jun 2022
Professor Laurence Brassart one of 84 future leaders to be awarded UKRI Future Leader Fellowship
Fellowship will use novel approaches to investigate the interplay between mechanics and chemistry in the degradation of biodegradable polymers, used in medical and other applications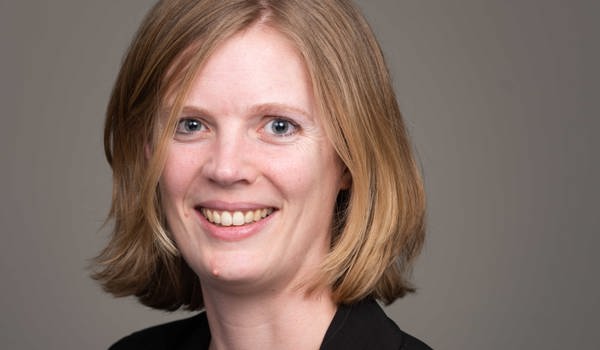 Associate Professor Laurence Brassart is one of eighty-four of the UK's most promising science and research leaders who will benefit from £97.8 million to tackle major global issues and commercialise their innovations in the UK, Science Minister George Freeman announced today. 
Their research will tackle global issues ranging from climate change to the exploitation of women in global garment supply chains and the funding will help bring researchers' innovative ideas from lab to market. 
The Future Leaders Fellowship scheme helps universities and businesses in the UK recruit, develop and retain the world's best researchers and innovators. Researchers can apply for substantial long-term funding to support their research or innovation and develop their careers, with each fellowship will last four to seven years. 
Professor Brassart's fellowship will focus on the mechanics of biodegradable polymers, used in agriculture, packaging and medical applications. Many of these applications require precise understanding of how the material deforms, and ultimately fails, as it degrades under external forces. This is particularly true in biomedical applications (e.g. stents, orthopaedic fixtures, tissue scaffolds), where the implant's mechanical and degradation responses simultaneously impact healing outcomes. This project aims to use novel experiments and advanced multiphysics models to reveal the interplay between mechanics and chemistry during degradation - knowledge which will be used for new design principles for controlled or accelerated degradation.  
She says, "This fellowship gives me the support and resources to build an integrated research programme combining experiments, theory and numerical simulations. This is a unique opportunity to address fundamental scientific questions while solving important engineering problems related to sustainability and healthcare".   
UKRI Chief Executive, Professor Dame Ottoline Leyser, said: "The Future Leaders Fellowships provide researchers and innovators with the freedom and generous long-term support to progress adventurous new ideas, and to move across disciplinary boundaries and between academia and industry. 
"The fellows announced today provide shining examples of the talented researchers and innovators across every discipline attracted to pursue their ideas in universities and businesses throughout the UK, with the potential to deliver transformative research that can be felt across society and the economy."