05 Feb 2020
Professor Nick Hankins elected to Fellowship of the IChemE
For valuable contributions to the chemical engineering profession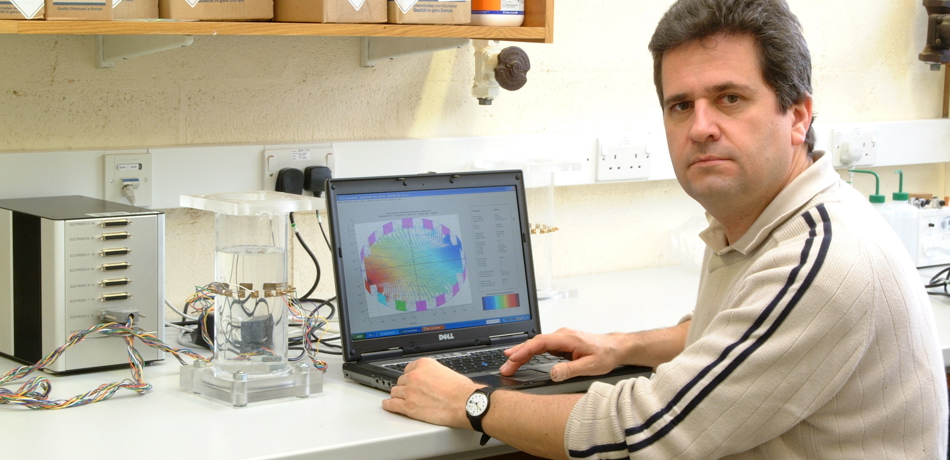 Professor Nick Hankins, a chemical engineer and academic in the Department of Engineering Science, has been elected a Fellow of the Institution of Chemical Engineers.
An IChemE Fellow is a person of professional distinction who, over time, has held an important position of responsibility within the context of chemical engineering, and has made valuable contributions to the chemical engineering profession.
Professor Hankins has worked extensively in the university sector for 24 years, teaching young chemical engineers and supervising their research, and has also been employed in the oil, gas and chemical industry for 7 years.
At Oxford, he has developed a laboratory for sustainable water process engineering, and his research has produced 80 refereed publications, 80 conference presentations, and a major research book. It has also been recognised by the award of numerous grants, and invitations to deliver key-note and plenary conference lectures around the world.
Candidates for Fellowship need to demonstrate that they have a significant influence on key performance measures in their professional activity and show that their advice, actions and decisions impact this performance in the short and long term.
They also need to demonstrate that they have made valuable contributions to the profession of chemical engineering, including activities outside of their normal job remit and responsibilities.
He explains, "Five years ago, Elsevier appointed me as an Editor-in-Chief of a new engineering journal, the Journal of Water Process Engineering. We started the journal to address a gap in the publication of high quality research in water and wastewater process engineering, emphasizing sustainability. The journal has grown considerably, and now receives over 2,000 submissions annually. It was recently awarded a first Impact Factor of 3.17 (in the 1st quartile of similar journals). As part of this role, I have also run a major international conference. And, as a Departmental Liaison Officer for IChemE over the last 20 years, I have endeavoured to promote the profession to university students".