19 Jul 2022
Professor Susanna-Assunta Sansone appointed as University's Academic Lead for Research Practice
The University's Research Culture programme will bring together key internal stakeholders including research leadership from Divisions, Departments, and Faculties, professional services units and external stakeholders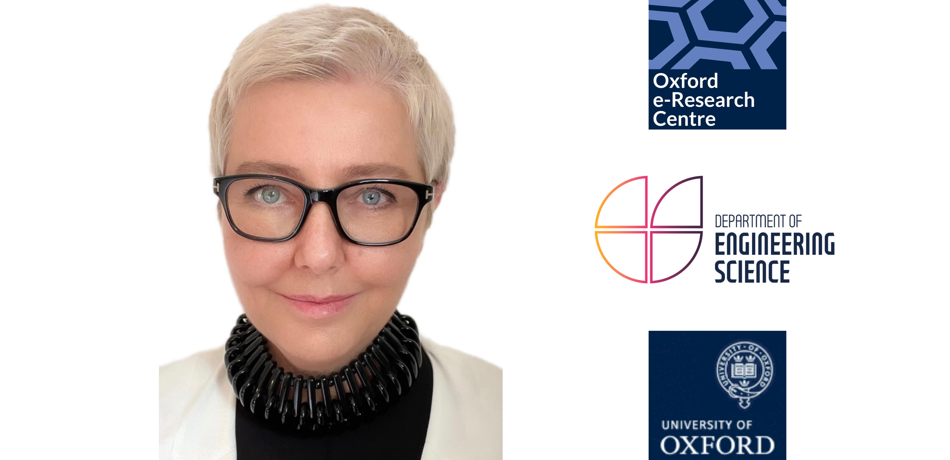 The University of Oxford is developing a programme of work to strengthen research culture. In a positive research culture environment, there should be no compromise between what is good for research — such as rigour, collaboration, and diversity — and what is good for research careers. The University's Research Culture programme, supported by a team in the Research Services Research Strategy and Policy Unit, will bring together key internal stakeholders including research leadership from Divisions, Departments, and Faculties, professional services units such as the Researcher Hub, IT Services, and Bodleian Libraries, and also connect to external stakeholders and activities. The work, which will be implemented through policies, training, and projects, will fall under two main priorities: Careers and Research Practice, each lead by an Academic.
Professor Susanna-Assunta Sansone has been appointed to the new position of Academic Lead for Research Practice, following an internal competitive recruitment process. Susanna will support and advise Professor Patrick Grant, the Pro-Vice-Chancellor for Research, in providing academic leadership to deliver the University's commitment to driving continuous improvement in research practice. This is a broad theme that includes open research, open access, research data management, FAIR (Findable, Accessible, Interoperable and Reusable) data and research objects, research integrity and ethics, reproducible and transparent research, responsible research and innovation, and research impact.
"I am very excited to be taking on this new role and about the opportunity to raise the profile of good research practice, which is a pre-requisite for research excellence, and it has also been the focus of my academic research for over 20 years."
Susanna will work closely with Dr Tanita Casci (Director of Research Strategy & Policy Unit) and her team, as well as with Professor David Gavaghan (Research Staff Advocate and therefore the Academic Lead for the Research Career priority), Professor Laura Fortunato (Institutional Lead for the UK Reproducibility Network), and key internal and external stakeholders. Susanna's new responsibilities as the Academic Lead for Research Practice include:
Driving the alignment of training, policies and awareness to ensure that University of Oxford researchers apply the highest standards of practice in the planning, execution, and reporting of their research
Providing academic oversight of Concordats and sector agreements to which the University is a signatory, related to research practice improvement
Supporting the University's interaction with external stakeholders, including major funders
Representing the University externally in activities led by funders, publishers and other relevant sectoral organisations.
Since 2001, Susanna has worked in the areas of data interoperability and reproducibility, research integrity, and the evolution of scholarly publishing; she collaborates with researchers, service providers, journal publishers, library science experts, funders and learned societies in academic, commercial and government settings alike. She is an author of the FAIR Principles, which have propelled the global debate in all disciplines about better research data management, transparent and reproducible data worldwide. Adopted by funders, publishers, institutes, and organizations worldwide, FAIR has become an enabler of digital transformation in the public and private sectors. With her Data Readiness Group  of research software and knowledge engineers, based at Oxford e-Research Centre in the Department of Engineering Science, Susanna addresses the grand challenges related to information science and scholarly communications, where data quality and readiness for (re)use is a prerequisite for success. Her group also builds interoperability standards, and run informative, educational registries to enable data quality and readiness, essential in Data Science.
Susanna will continue the work in her Data Readiness Group, as well as her Associate Director role at Oxford e-Research Centre, while carrying out the responsibilities of her new appointment for 20% of her time for 3 years, starting in Michaelmas term (October 2022).