29 Nov 2021
Professor Cui elected Foreign Member of Chinese Academy of Engineering
For contribution to chemical engineering and the promotion of China-UK exchanges and cooperation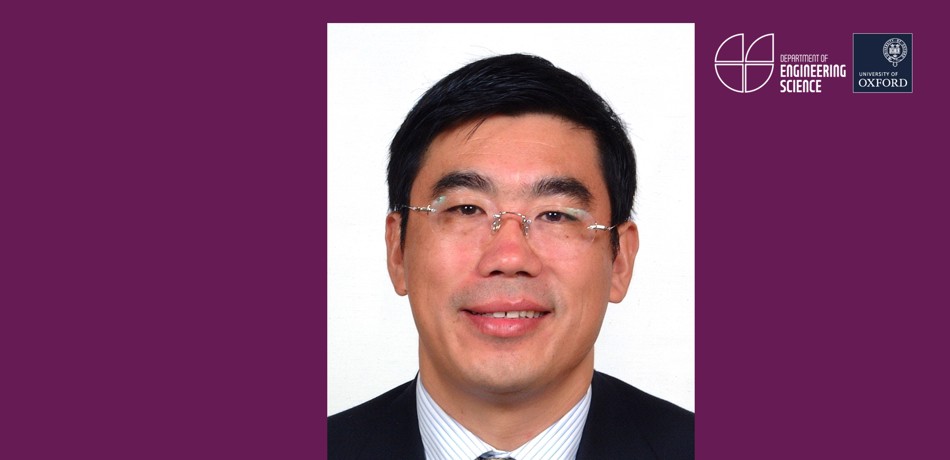 Professor Zhanfeng Cui was recently elected a Foreign Member of the Chinese Academy of Engineering by its members – one of only 20 foreign members elected this year.
The academician of the Chinese Academy of Engineering (CAE) is the highest academic title of Engineering and Technology in the People's Republic of China. The lifelong honour was given in recognition of Professor Cui's distinguished contribution to chemical engineering and the promotion of China-UK exchanges and cooperation.
The Chinese Academy of Engineering is the national academy for engineering and related disciplanes of the People's Republic of China. Collectively known as the "Two Academies" along with the Chinese Academy of Sciences, it functions as the national scientific think tank and academic governing body, providing advisory and appraisal services on issues stemming from the national economy, social development, and science and technology progress.
As an overseas Academician, Professor Cui will have the opportunity to provide suggestions on the development of Chinese engineering science and technology.
The Donald Pollock Professor of Chemical Engineering and Fellow of Hertford College at Oxford since 2000, Cui is also Founding Director of the Oxford-Suzhou Centre for Advanced Research (OSCAR). Oxford University's first overseas centre for research in Physical Science and Engineering recently celebrated its third anniversary on 17 November this year. As a multidisciplinary research centre, its focus is on research questions and technologies that capitalise on its location in the Suzhou Industrial Park in China's Jiangsu Province and beyond, as well as Oxford's particular research strengths. The aim is to create innovative solutions with commercial potential and social impacts.
In receiving this honour, Professor Cui said "I am delighted to be recognized by China where I was born and educated. This is also a great recognition to the Department of Engineering Science and to Oxford Chemical Engineering".