12 May 2022
Results of Research Excellence Framework 2021 published
In Unit of Assessment 12, 71% of Oxford's submission was judged to be 4* (the highest score available, for research quality that is world-leading)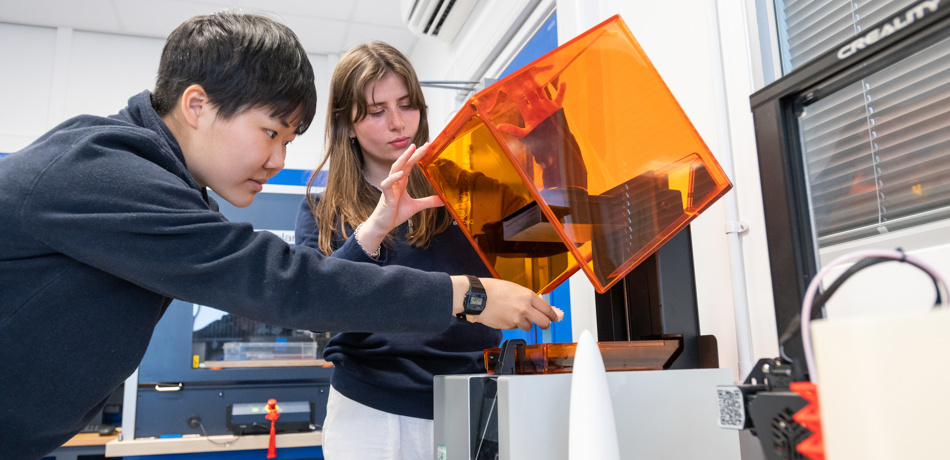 Today (12th May 2022), the UK Funding Bodies have published the results of the recent national research assessment exercise, the Research Excellence Framework (REF) 2021. The REF 2021 results show Oxford's submission had the highest volume of world-leading research. [1]
The University of Oxford made the largest submission of any Higher Education Institution in the UK, submitting over 3,600 researchers (3,405 full time equivalent) into 29 subject areas, over 8,500 research outputs in a range of formats from journal articles to compositions, and 220 case studies about the impact of Oxford research beyond academia.
Research from the Department of Engineering Science and Department of Materials was jointly submitted to Unit of Assessment 12 – Engineering. In this Unit of Assessment, 71% of Oxford's submission was judged to be 4* (the highest score available, for research quality that is world-leading in terms of originality, significance, and rigour).
Head of Department Professor Ronald A. Roy welcomed the news, saying "The Department is thankful to all the staff, researchers and students who made this outcome possible by fostering a diverse, dynamic, and vigorous research environment. We are also appreciative of the efforts of our colleagues in the Department of Materials who co-authored the REF submission, and to all who contributed to the attainment of an excellent result."
During the REF submission period the Department of Engineering Science has grown substantially, with increases in the numbers of both researchers and research students, a 41% growth in academic staff, and 6 Royal Society and Royal Academy of Engineering Research Chairs currently on faculty. Two new Institutes have been incorporated within the Department, the Oxford e-Research Centre and the Oxford-Man Institute of Quantitative Finance (to join the Institute of Biomedical Engineering, the Oxford Thermofluids Institute, and the Oxford Robotics Institute). We continue to collaborate closely with industrial partners such as Ørsted, Rolls Royce plc, and Jaguar Land Rover, and have expanded our research and teaching capabilities with the addition of new facilities including a 3D printing lab, a state-of-the-art wave flume and a hypersonic wind tunnel. Oxford Engineering research continues to generate successful spin-out companies, many of which are addressing the biggest challenges facing the world today, with 31 spinouts incorporated between 2014 and 2020.
Professor Louise Richardson, Vice-Chancellor at the University of Oxford, said: "The REF 2021 results demonstrate once again that Oxford is a research powerhouse and the impact case studies highlight our effectiveness in putting this research in service to society by making critical contributions to global health, economic prosperity and cultural life."
Among the highlighted real-world impacts of the Department of Engineering Science's wide-ranging research are:
The OrganOx metra, the world's first normothermic organ preservation device used for improved and prolonged preservation and functional testing of livers prior to transplantation, enabling the safe utilization of over 70% of livers until recently deemed unsuitable for transplant
A pioneering Coriolis-based system for the accurate measurement of fuel oil being transferred to a marine vessel, which has provided operational efficiency savings of around 3 hours per bunker barge and resulted in 10% more traffic through Singapore
Leading in the research and development of Autonomous Vehicle technology worldwide, shaping UK policy, creating successful spinout Oxbotica, and helping establish the UK as a world leader in AV
The collaborative development of the FAIR Principles to ensure data is Findable, Accessible, Interoperable and Reusable, with minimal human intervention. FAIR has de facto become a global norm for good data stewardship and a prerequisite for reproducibility
GDm-HealthTM, a prescribed digital therapeutic to optimise the management of gestational diabetes, now deployed through the NHS in England and one region of the US and enabling self-management which delivers improved outcomes for both mother and baby
The world's first CE-marked continuous medical-grade contact-free vital-sign monitoring system, Oxevision. Oxevision software turns low-cost digital video-cameras into health monitors, allowing real-time estimation of heart rate and breathing rate with clinical-level accuracy.
An inter-disciplinary collaboration with the Oxford Martin School which has transformed public and policy considerations of the future of work. A working paper, "The Future of Employment: How susceptible are jobs to computerisation" has been influential in shaping policy at governmental levels and influenced policymakers in the UK and US
Enhancing the economic viability of offshore wind by creating new engineering design methods for 'monopile' foundations that support offshore wind turbines. The new methods reduce risk, address design conservatism and reduce associated costs, contributing to lower overall costs for wind energy. Read the case study
Developing smart glasses, non-invasive wearable devices that use intelligent image interpretation technology to allow those who are legally blind to use their remaining residual vision. A spinout, OxSightLtd, was created to commercialise the glasses.
A rapid test for SARS-CoV-2, which reliably detects COVID infection in 30 minutes, with no specialist equipment. The test has been clinically validated and commercialised through a the spinout Oxsed, and the product Oxsed RaViD Direct received CE mark accreditation in July 2020
[1] Largest volume of world-leading research is calculated from the sum of (overall % 4* x submitted FTE) across all submissions.
Full results will be published at: www.ref.ac.uk
For more information on the University of Oxford REF 2021 results please visit: https://www.ox.ac.uk/research/recognition/REF2021