01 Jun 2022
Faraday Institution widens research scope to inform priorities for future research
Oxford researchers to take part in supercomputing capable battery data hub for scale and accelerated analysis project led by University of Edinburgh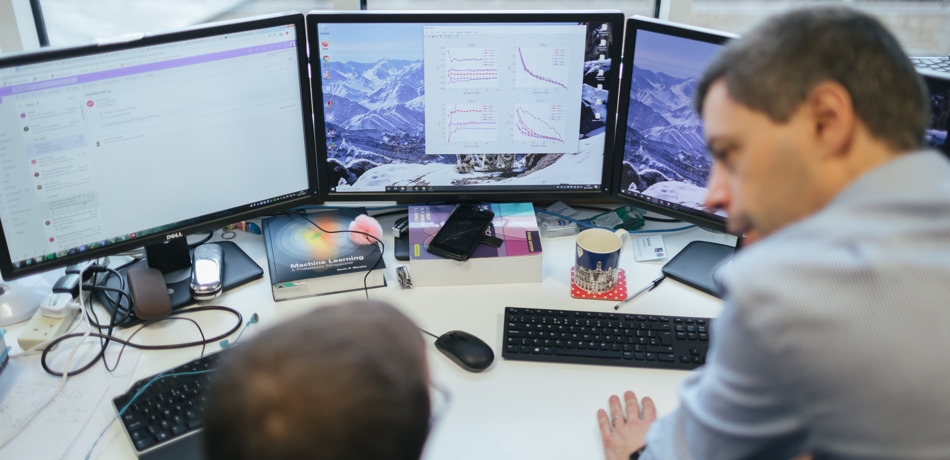 The Faraday Institution today awarded 16 small, fast-paced, focused projects in areas not covered within its existing battery research portfolio. In doing so it has widened its research scope, and set of university partners, in an initiative that will inform future priorities for its research programme beyond March 2023.
The new seed projects, in the areas of anodes, electrolytes, cathodes, next generation technologies, applications and data management, and flow batteries, aim to deliver transformative results that may lead to a second stage of collaborative research beyond the initial exploratory work.
Professor David Howey, who leads Oxford's Battery Intelligence Lab, will be working on the 'Supercomputing capable battery data hub for scale and accelerated analysis' project led by Professor Gonçalo dos Reis at the University of Edinburgh.
The aim of the project is to deliver a proof of concept, "minimal viable product" for a Battery Data Hub capable of dealing with multi-types of data at scale, from fragmented sources, and with attached supercomputing capabilities. The Hub's vision is to be a scalable collection of research-ready battery data and a range of server-based computational tools to analyse it with ready access to supercomputing facilities. 
Professor Howey says, "Battery research is set to be revolutionised by modern data analysis and machine learning techniques, but is being held back by lack of interoperable standards and lack of open data sets for researchers to test their algorithms and ideas with. This project will provide another crucial piece of the jigsaw for accelerating battery innovation through data science."
In total 14 universities are involved with the seed projects: Durham, Edinburgh, Birmingham, Nottingham, Imperial, Leicester, Loughborough, Oxford, QMUL, Sheffield, Strathclyde, Surrey, UCL, and York. The projects will run for a maximum of 12 months and represent a £2 million investment in research by the Faraday Institution. The funding round was highly competitive; it was oversubscribed by four times.
"These novel projects are in areas of application-inspired research that continue to strengthen the UK's position in electrochemical energy storage and ultimately contribute to making UK industry more competitive," said Professor Pam Thomas, CEO, Faraday Institution.
Full details of all the projects can be accessed on the Faraday Institution website